Creamy Cannolis
crunch into a delicate cannoli shell bursting with creamy filling made from Spero Sunflower Cream Cheese.
FLOUR: ½ cup unbleached, all-purpose, plus 2 tbsp (+ more for dusting!)
SUGAR: 1 tbsp
SALT: ¼ tsp
COCONUT OIL: 1 tbsp (+ more for frying)
WHITE BALSAMIC VINEGAR: ½ tsp
SPARKLING MINERAL WATER: ¼ cup
Spero Sunflower Cream Cheese: 1 cup, The Original :D
POWDERED SUGAR: ⅔ cup
PLANT-BASED MILK: 3-4 tbsp
WHITE BALSAMIC VINEGAR: ½ tsp
VANILLA EXTRACT: 2 tsp
MINI CHOCO CHIPS: 2 tbsp
PISTACHIOS: 2 tbsp, roasted & chopped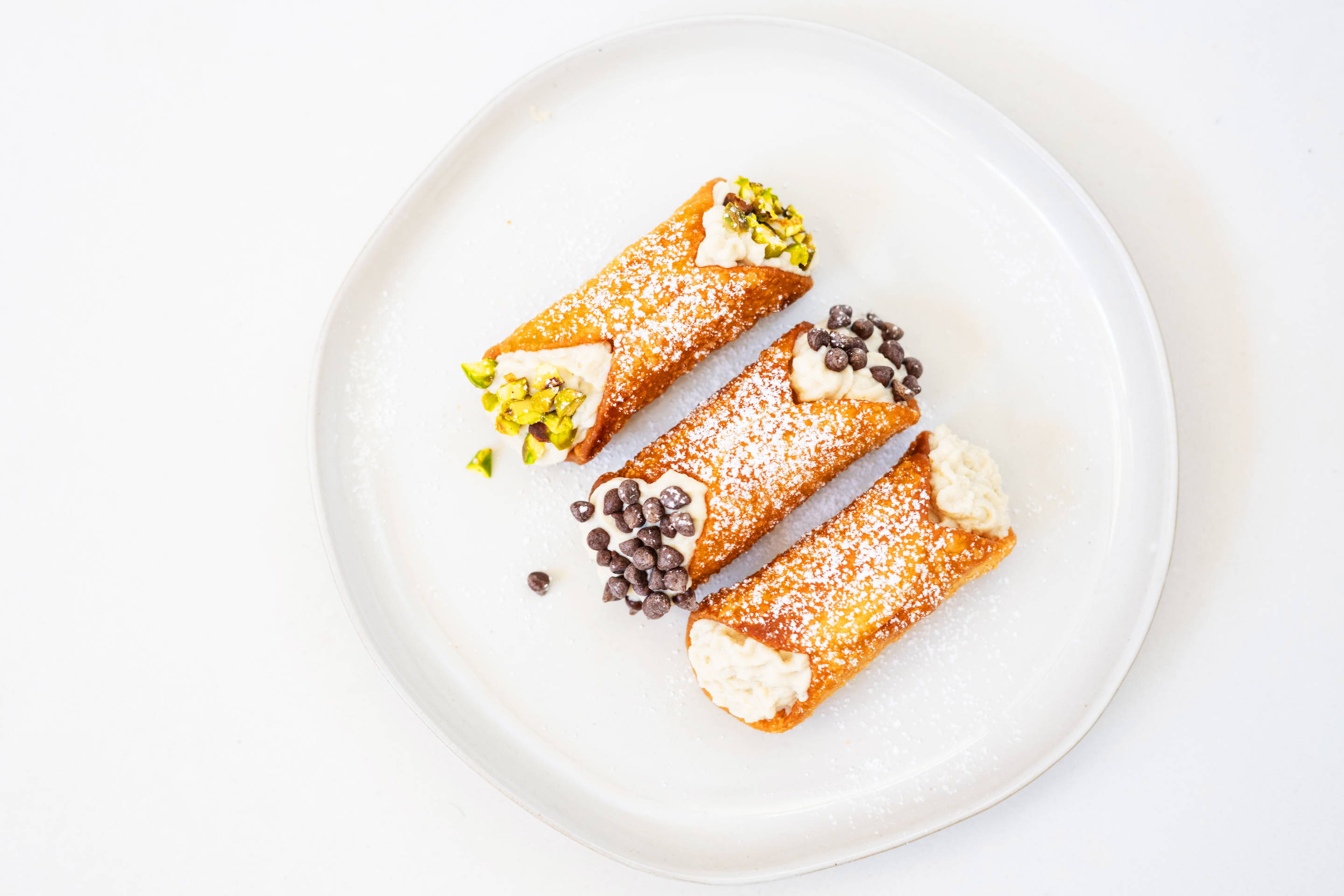 MELT 1 tbsp coconut oil.
PULSE flour, sugar, & salt in a food processor.
ADD coconut oil, vinegar, & sparkling water & pulse until dough forms.
FLOUR a clean countertop.
PLACE dough onto floured surface and knead 10-12 times. *If dough is too sticky to handle, add flour 1 tbsp at a time as needed.
FLATTEN into a thick disk & wrap tightly in plastic wrap., then pop it in the fridge for 2-3 hours, until chilled.
FLOUR a clean countertop.
TURN chilled dough onto floured surface.
ROLL dough as thin as possible, about ⅛ inch, & use a biscuit cutter to cut 6 circles, approx. 4-5 inch. diameter. (Re-roll dough and cut more circles as needed!)
WRAP cut circles around a cannoli tube (or aluminum foil!) & lightly wet the overlapping dough with a
HEAT approx. 1 inch of coconut oil in a heavy bottomed skillet over medium-high to approx. 350°F.
PLACE a wire cooling rack over a sheet pan.
ADD cannolis to pan once hot & fry 1-2 min. per side. Work in batches & be careful not to burn!
LIFT cannoli shells from skillet, allow excess oil to drip away, & transfer to cooling rack.
REMOVE cannoli tubes once cool!
BLEND Spero Sunflower Cream Cheese powdered sugar, milk, vinegar, & vanilla extract in a blender or food processor.
ADD 1-2 tbsp more milk to thin as needed. Mixture should feel just like cake frosting. :)
TRANSFER filling to a piping bag (or a plastic bag with the corner cut off!).
CHILL until cannoli shells are cool and ready to fill!

PIPE cannoli filling into cooled shells just before serving.
PRESS choco chips & pistachios on the end of cannolis (optional).
INDULGE in your new fave crunchy, creamy, dreamy Cannolis!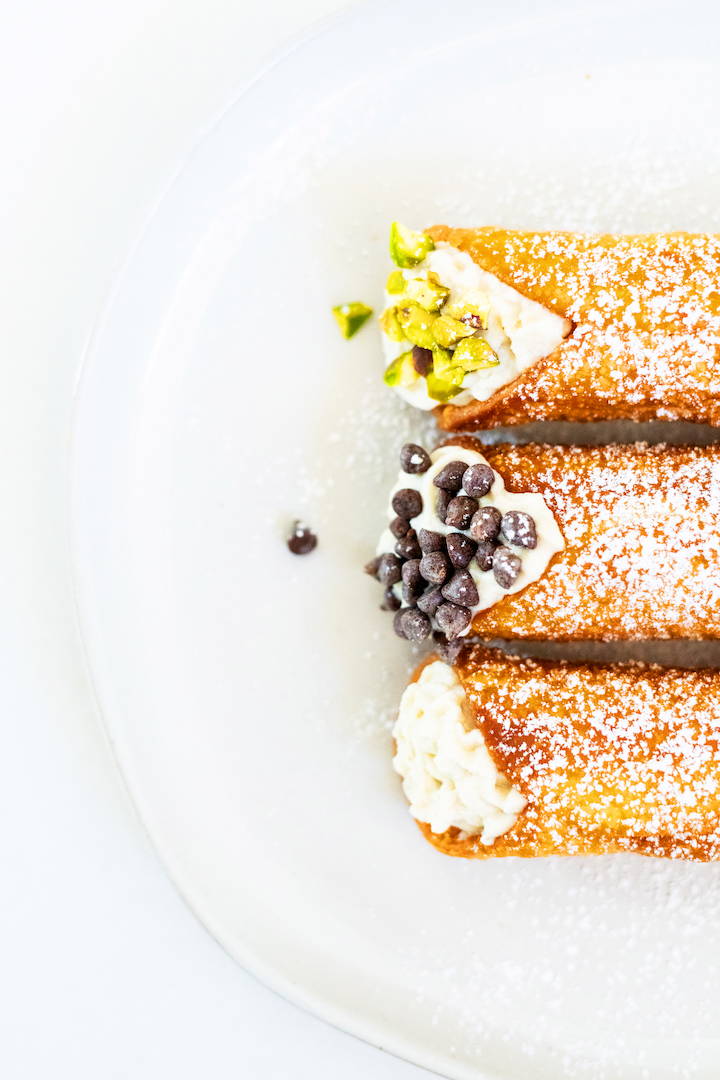 do you have a recipe to share?