Crinkle Cookies
chocolate crinkle cookies
heavenly chocolate cookies that will melt in your mouth
COCOA POWDER: ¾ cup
SUGAR: 1½ cups
FLOUR: 1½ cups, all-purpose
SALT: ½ tsp
BAKING POWDER: 2 tsp

Spero Sunflower Cream Cheese

:

1.5 tubs, The Original :D
COCONUT OIL: ½ cup, melted and cooled
VANILLA EXTRACT: 1 tsp
POWDERED SUGAR: ½ cup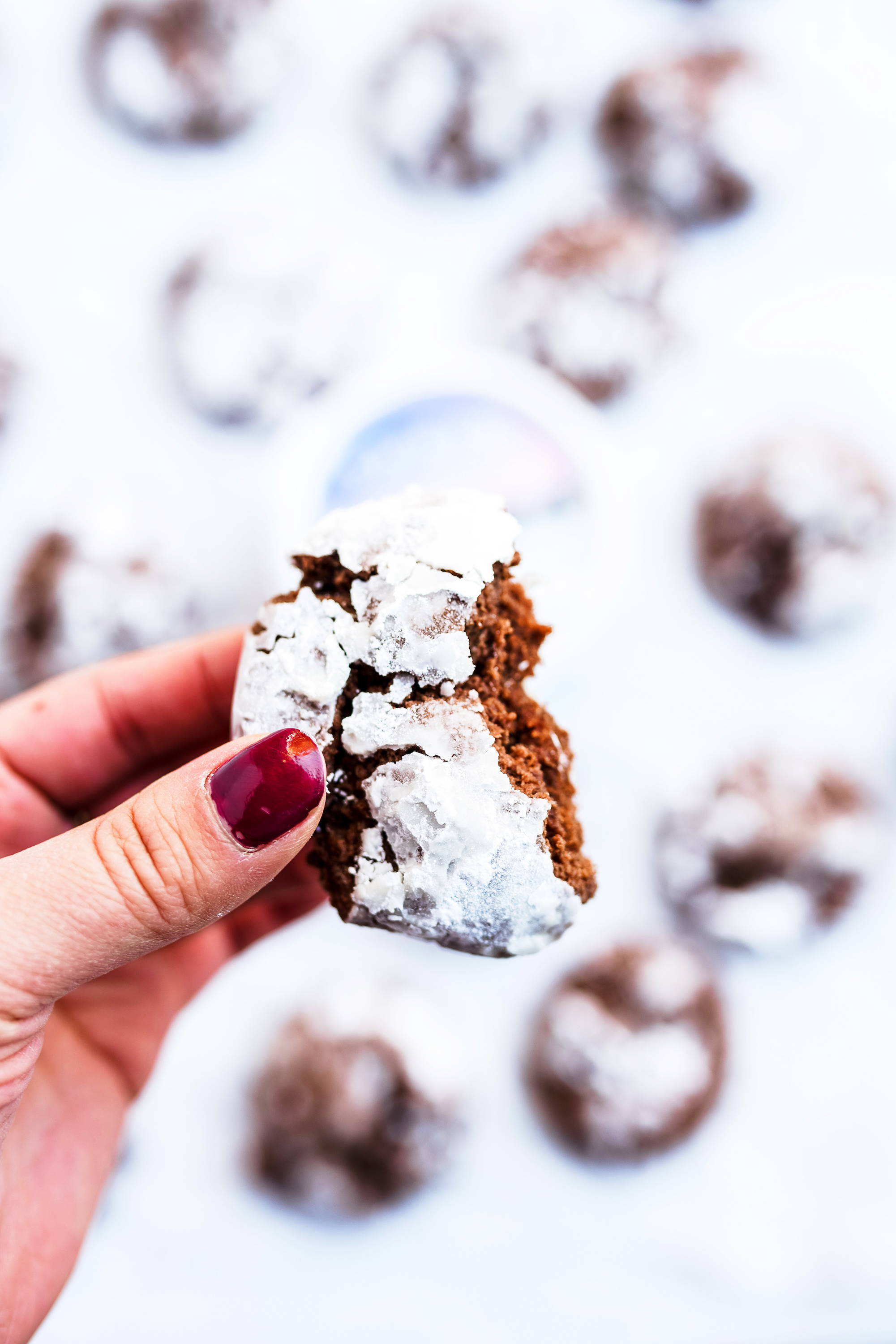 SIFT dry ingredients (aside from the powdered sugar) together in a bowl & set aside.

MIX coconut oil,

Spero Sunflower Cream Cheese

,

& vanilla in a large bowl with an electric mixer until well combined.

ADD

dry ingredients slowly to the wet ingredients with the mixer on medium-low, until the dough is thoroughly mixed.
COVER & let sit in the fridge for at least an hour (or overnight).
ROLL 1-2 tbsp of dough into a round ball.
TOSS cookie dough balls in a bowl of powdered sugar until they are completely covered. *To get the best crinkles, make sure there is a generous amount of powdered sugar on each cookie dough ball!
PLACE the cookies on a lined baking sheet & bake for 12-14 min. at 350°F.
COOL for 5-10 min.
SERVE warm! *Cookies can be stored in an airtight container for up to 5 days.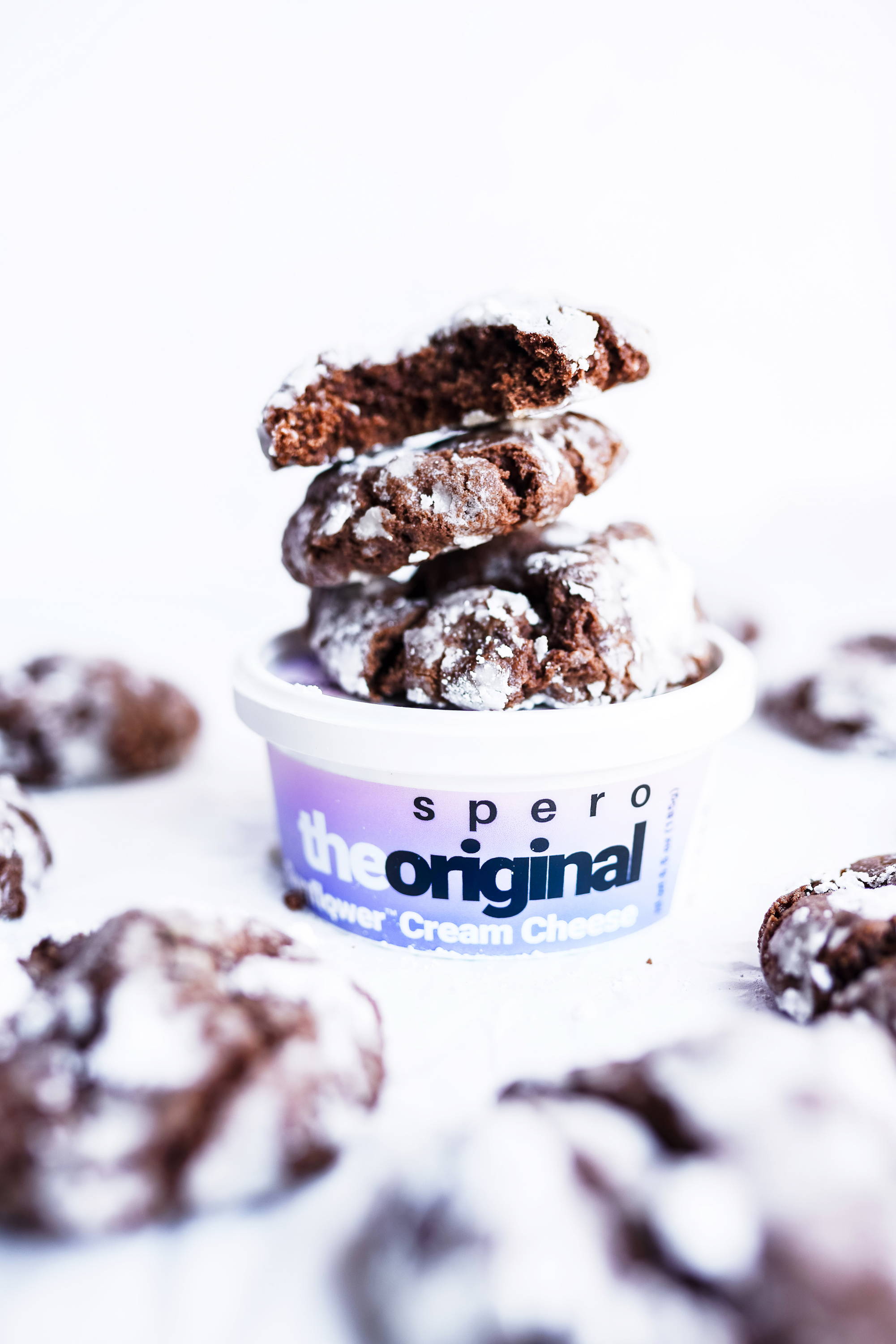 do you have a recipe to share?