Chocolate Cake
decadent chocolate cake layered with rich chocolate ganache.
serves 12.

FLOUR OF CHOICE: 3 cups
COCOA POWDER: 3 tbsp
BAKING POWDER: 2 tsp
BAKING SODA: 1 tsp
SUGAR: 1⅓ cups (or sugar substitute)

Spero Sunflower Cream Cheese:

1 tub, The Original :D
NON-DAIRY MILK: 1 cup (plus extra if needed)
APPLE SAUCE: ½ cup
APPLE CIDER VINEGAR: 2 tbsp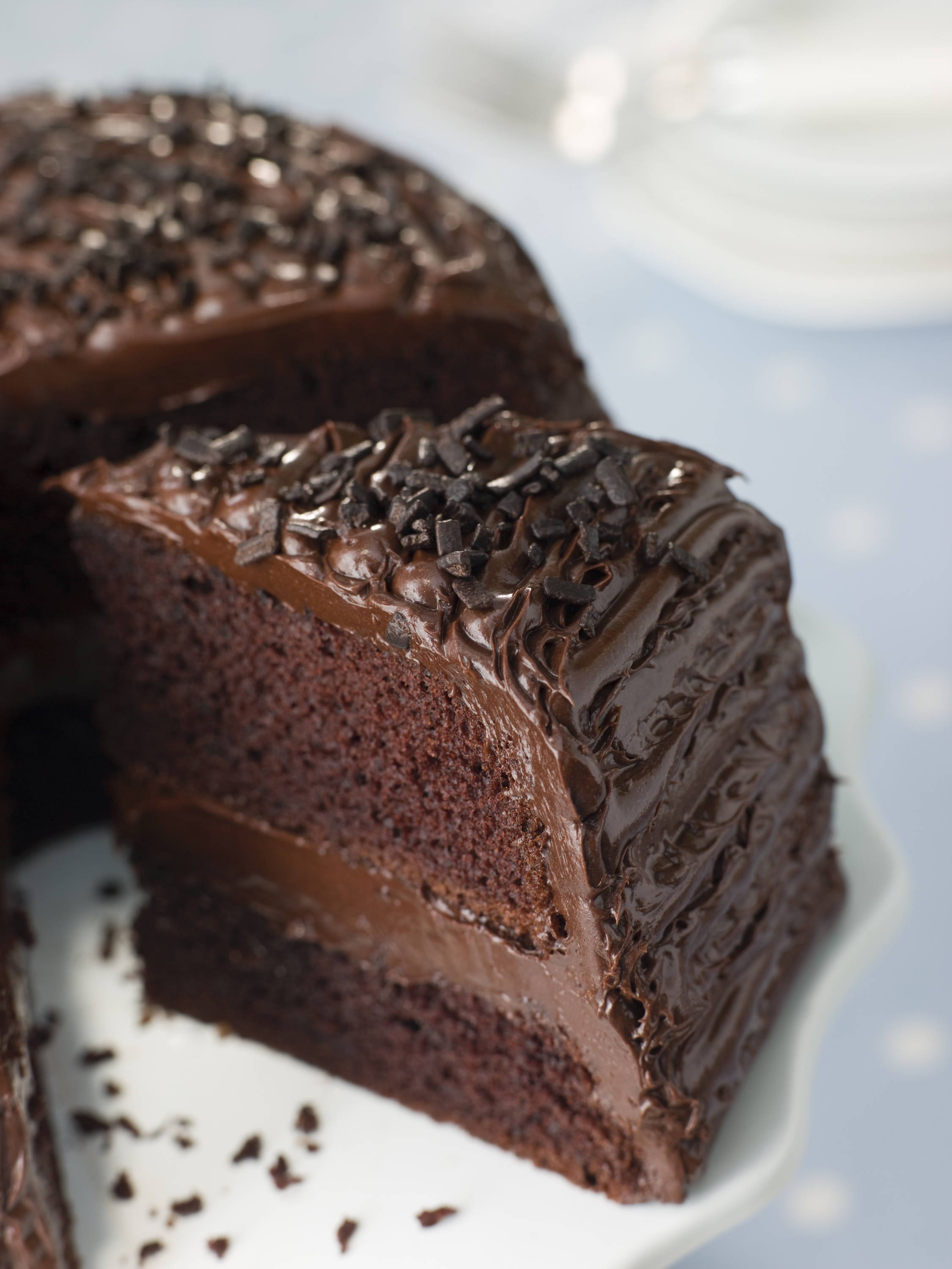 HEAT the oven to 350°F/180°C/Gas mark 4.
SPRAY two 9-in round cake pans with cooking spray and lightly dust with flour; set aside.
ADD flour, cocoa powder, baking powder, baking soda, & sugar to a large mixing bowl and stir to combine.
WHISK together

SperoSunflower Cream Cheese

, milk, apple sauce, & vinegar in another mixing bowl.
ADD the wet ingredients to the flour mixture & whisk to a smooth cake batter, adding a little extra milk if necessary.
DIVIDE the batter between the prepared cake pans & bake for about 30 minutes or until a skewer or a toothpick inserted in the middle comes out clean.
LEAVE the cakes in the pans for 5 minutes before turning them onto a wire rack & letting cool down completely.
MELT the chocolate chips & coconut oil (if using) in a double boiler (or in the microwave), then add the

Spero Sunflower Cream Cheese

& whisk until smooth.
PLACE one of the cooled cakes onto a serving plate or a cake stand & spread with about ¼ of the chocolate ganache. Top with the second cake & cover the cake with the remaining ganache.
DECORATE (if desired) with fresh strawberries or raspberries just before serving.
do you have a recipe to share?