Creamy Pesto
herbalicious and delicious pesto pasta! plus, it's insanely nutritious.
Spero® Sunflower® Cheese: 1 tub, The Herb :D

PASTA:

1 box, your choice. We love a chickpea or lentil pasta!

WATER

: ¼ cup

BASIL:

1 cup, fresh

GARLIC:

1-2 cloves

YELLOW ONION:

¼

SPICES:

salt & pepp

L

EMON JUICE:

1-2 tbsp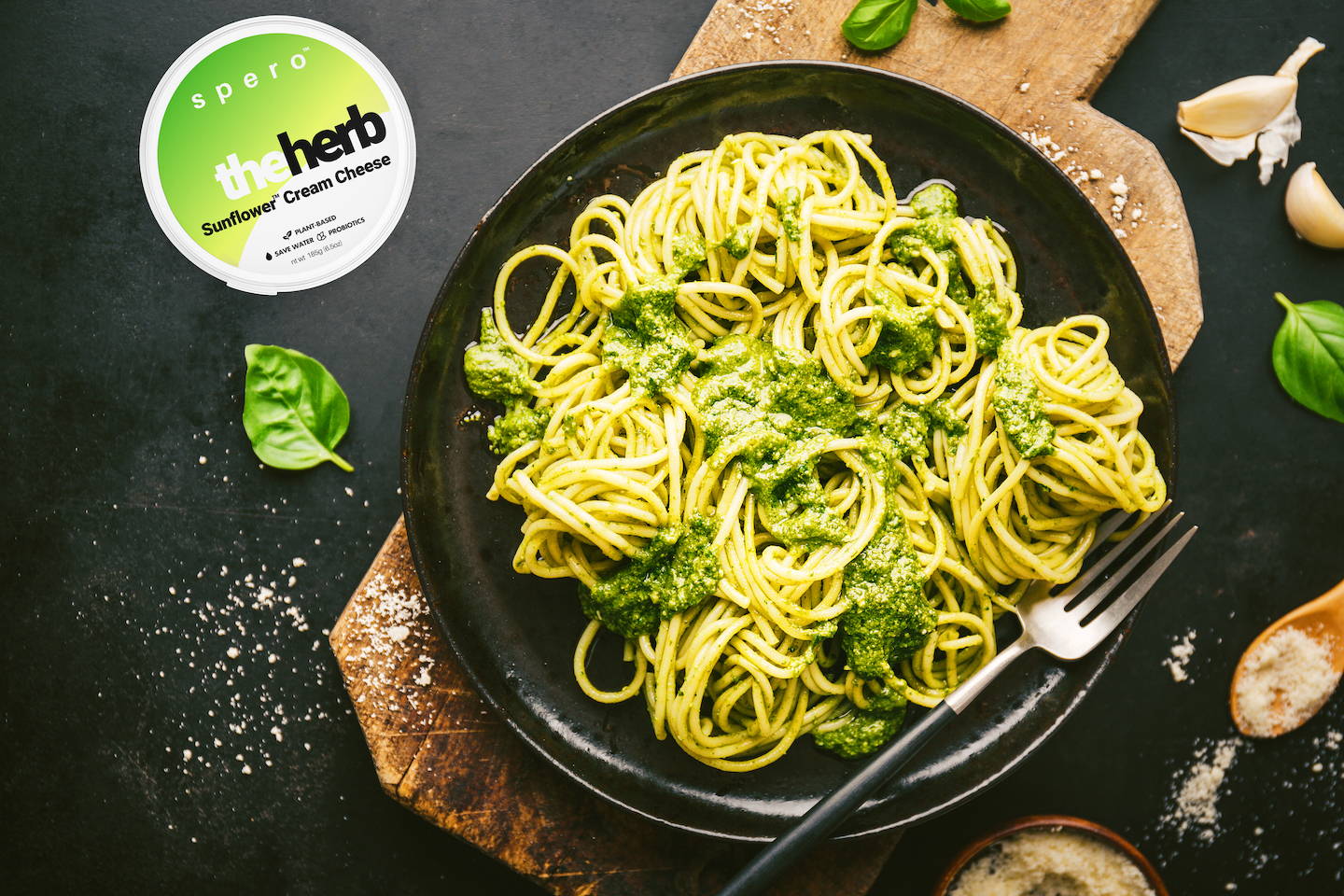 DO ITTT
BLEND

Spero® Sunflower® Cream Cheese, garlic, onion, water, basil, & 1 tbsp lemon juice in a blender or food processor until smoooth.

COOK

pasta according to your package's instructions.

ADD

pesto sauce to a pan at low-medium heat. *if needed, raise heat to thicken sauce.

ADD

salt & pepp, to taste.

RINSE

pasta in cold water & drain.

TOSS

pasta in warmed sauce & coat evenly.

GARNISH

w/ any remaining fresh basil leaves.

INDULGE

in your new fave herbalicious, delicious pastaaa!
do you have a recipe to share?