Tomato Pasta
creamy sundried tomato pasta
creamy, savory, delicious!
PASTA: 1 box, we love a chickpea or lentil pasta!

Spero Sunflower™ Cream Cheese:

½ - ¾ tub, we used The Original :D
SUN-DRIED TOMATOES: ¼ cup, finely chopped
ONION: 1, minced
GARLIC: 3 cloves, minced
WATER: ½ cup
OIL: we love avocado or EVOO (optional)
CHERRY TOMATOES: 12 oz
SPICES: salt & pepp
BASIL: fresh (optional)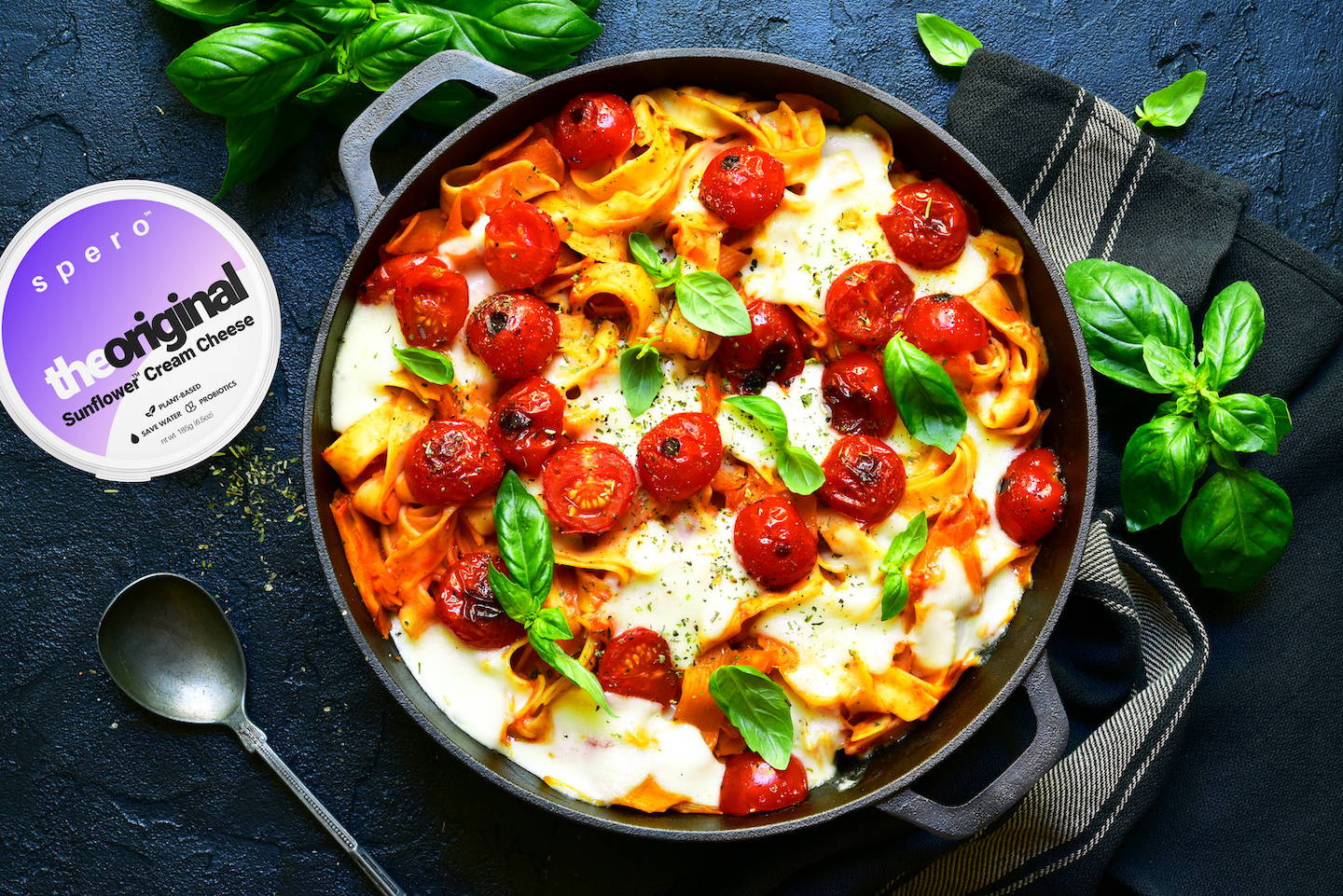 SAUTÉ garlic & onions until translucent.
ADD cherry tomatoes, cover pan, & turn heat down to low.
COOK until tomatoes become soft (until skin wrinkles!).
SPOON tomatoes out of the pan & set aside.
COOK pasta according to your package's instructions.
ADD

Spero Sunflower™ Cream Cheese

to pan & turn heat to low. Stir well!
ADD sun-dried tomatoes & ½ cup of water (add more water as needed!).
TRANSFER pasta into pan & mix well!
GARNISH w/ cherry tomatoes, fresh basil, pepper, & salt.
INDULGE in your new fave creamy, savory, tomato-y pastaaa!