Deep Dish Pizza
thick pizza crust loaded with creamy cheese & toppings galore!
PIZZA DOUGH:

1, we used store bought!

TOMATO SAUCE:

½-⅓ cup

OLIVE OIL:

2 tbsp

Spero Sunflower Cream Cheese

:

½ tub, we love using The Original or The Smoked :D

TOPPINGS:

your choice.

We used mushrooms, red onions, assorted peppers, & plant-based mozzarella!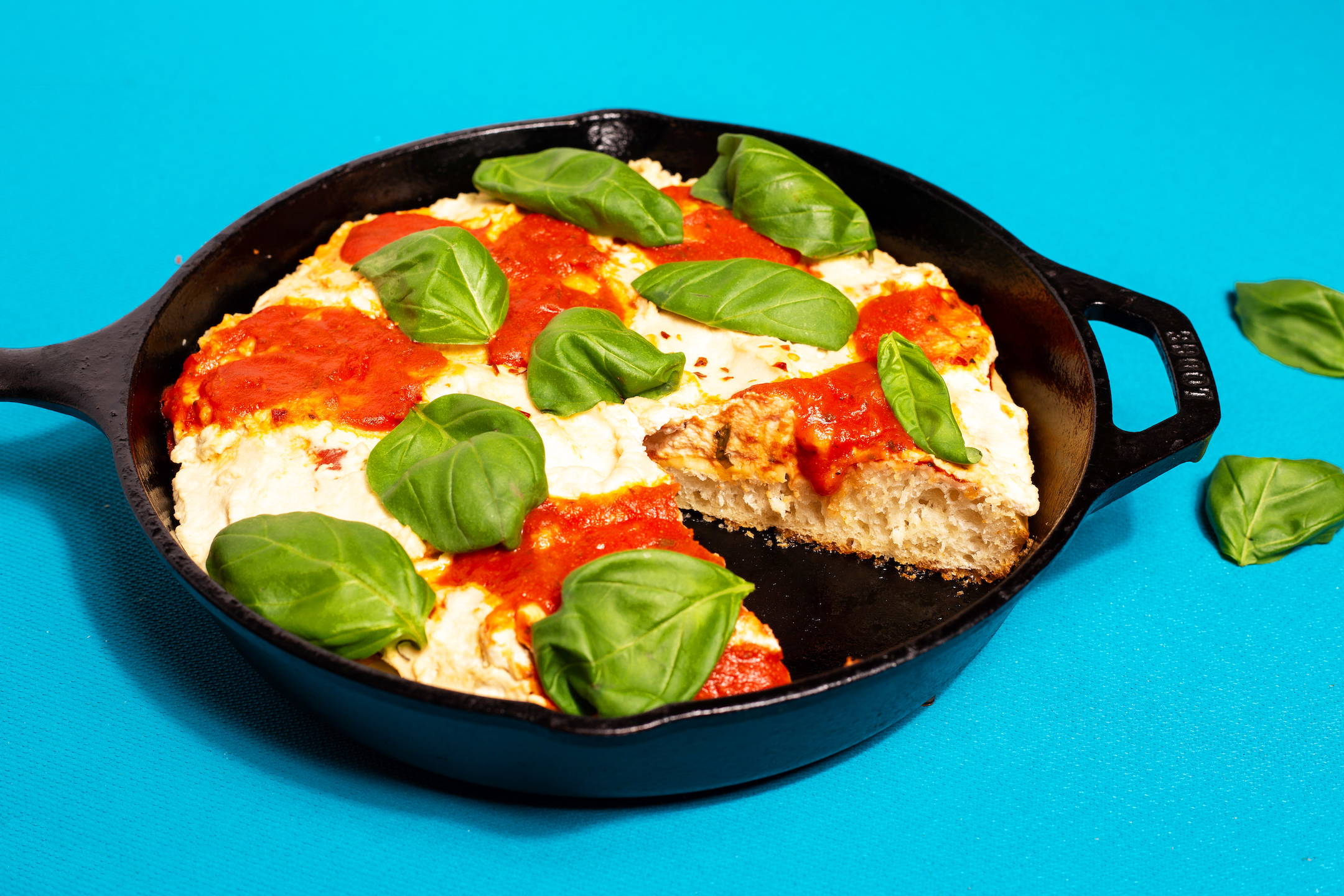 SPREAD

2 tbsp olive oil across bottom & sides of a 9-10" cast iron skillet.

PLACE

pizza dough into skillet & gently press toward edges of skillet. *It's ok if it doesn't reach the sides immediately.

ALLOW

dough to rest for 10-15 minutes & gently press toward edges again.

COVER

skillet with a damp towel & allow dough to rise for 30-45 min.

PREHEAT

oven to 425°F.

SAUTÉ

any vegetable toppings

in a skillet to remove moisture. *This can be done ahead of time & set aside until needed.

BAKE

pizza dough for 10 min. Meanwhile, whisk 2-3tbsp of hot water into one container of

Spero Sunflower Cream Cheese

until it is a smooth and spreadable consistency.

REMOVE

dough from the oven & top with tomato sauce,

Spero Sunflower Cream Cheese

, and any toppings.

BAKE

for an additional 10-15 min. or until crust is golden brown & pulling away from the edge of the skillet.

GARNISH

with basil & red pepper flakes if desired.

INDULGE

in your new fave cheesy deep dish pizza!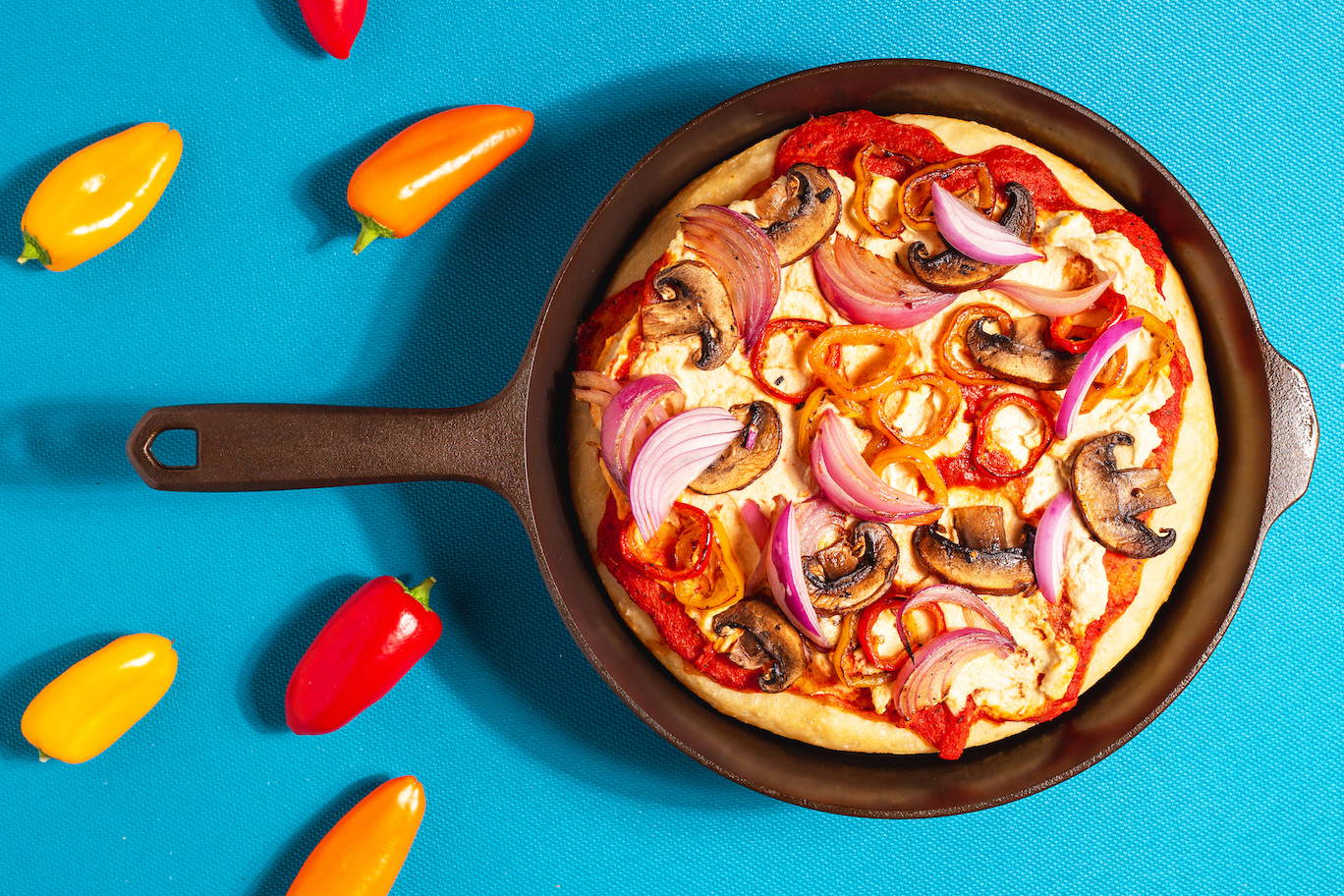 do you have a recipe to share?