Kale Salad
refreshing kale salad with goat cheese & creamy caesar dressing
Kale and Goat Cheese Salad
KALE:

½ bunch




Spero Alternative Goat Cheese

:

1 tub, The Goat :D

WHITE BEANS: ¼ cup, cooked or canned
RADISH: 1, finely sliced
RED ONION: 2 tbsp, finely sliced
PLANT-BASED "CHICKEN" PIECES: ½ cup, we recommend Gardein
AVOCADO: ½
HEMP SEEDS: 2 tbsp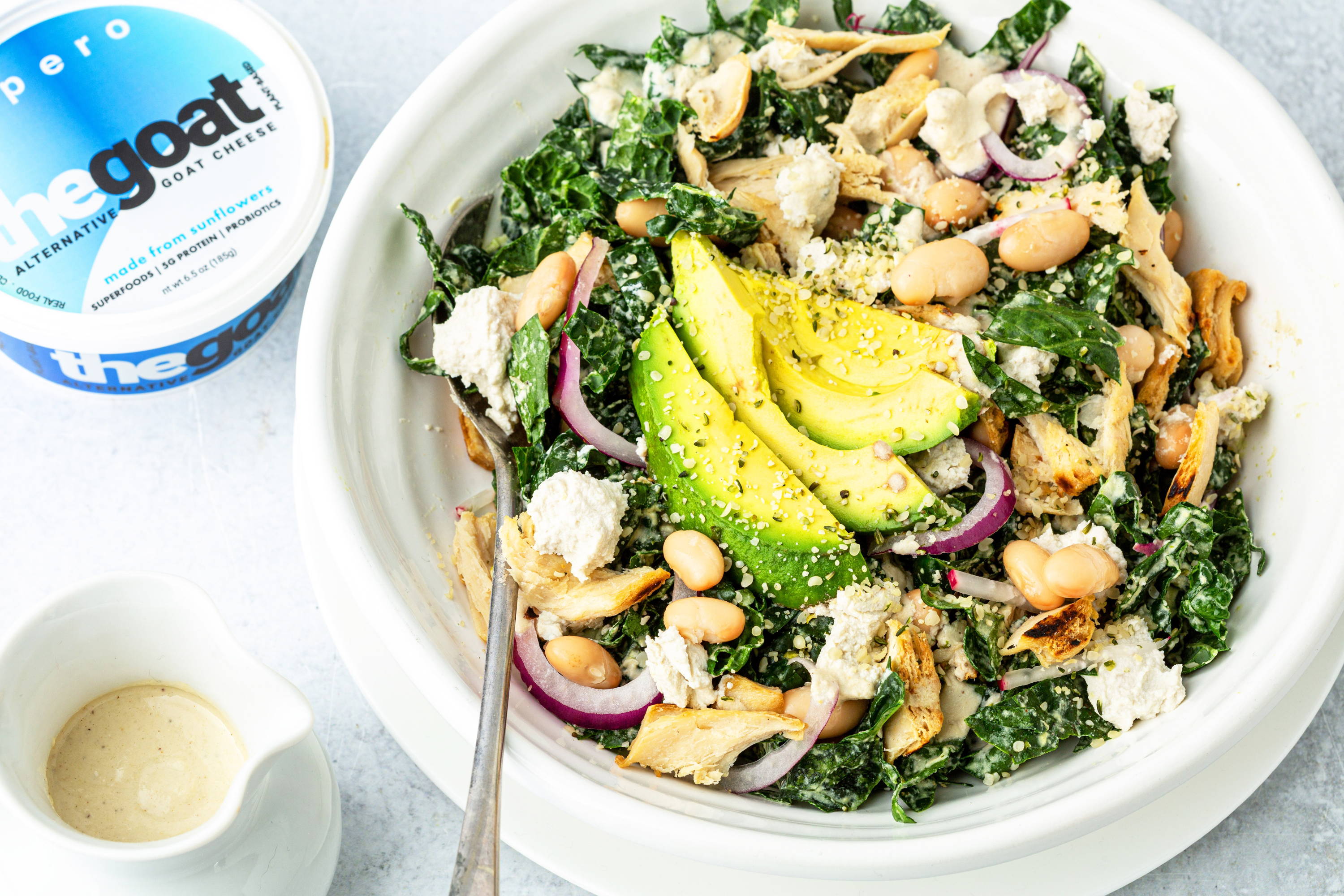 HEAT 1 tbsp of olive oil in a medium sauté pan & add the plant-based chicken pieces to the pan.
SAUTÉ on low heat for 5-7 min. or until the pieces are browned.
COOL slightly, then shred them into smaller pieces for the salad.
DE-STEM the kale & wash the leaves.
CUT kale into thin strips & transfer to a large mixing bowl.
DRESS generously with as much Caesar dressing as desired & divide into 2 bowls.
TOP with dollops of the The Goat, white beans, radish, red onion, cooked plant-based chicken, & avocado slices.
SPRINKLE hemp seeds on top & serve!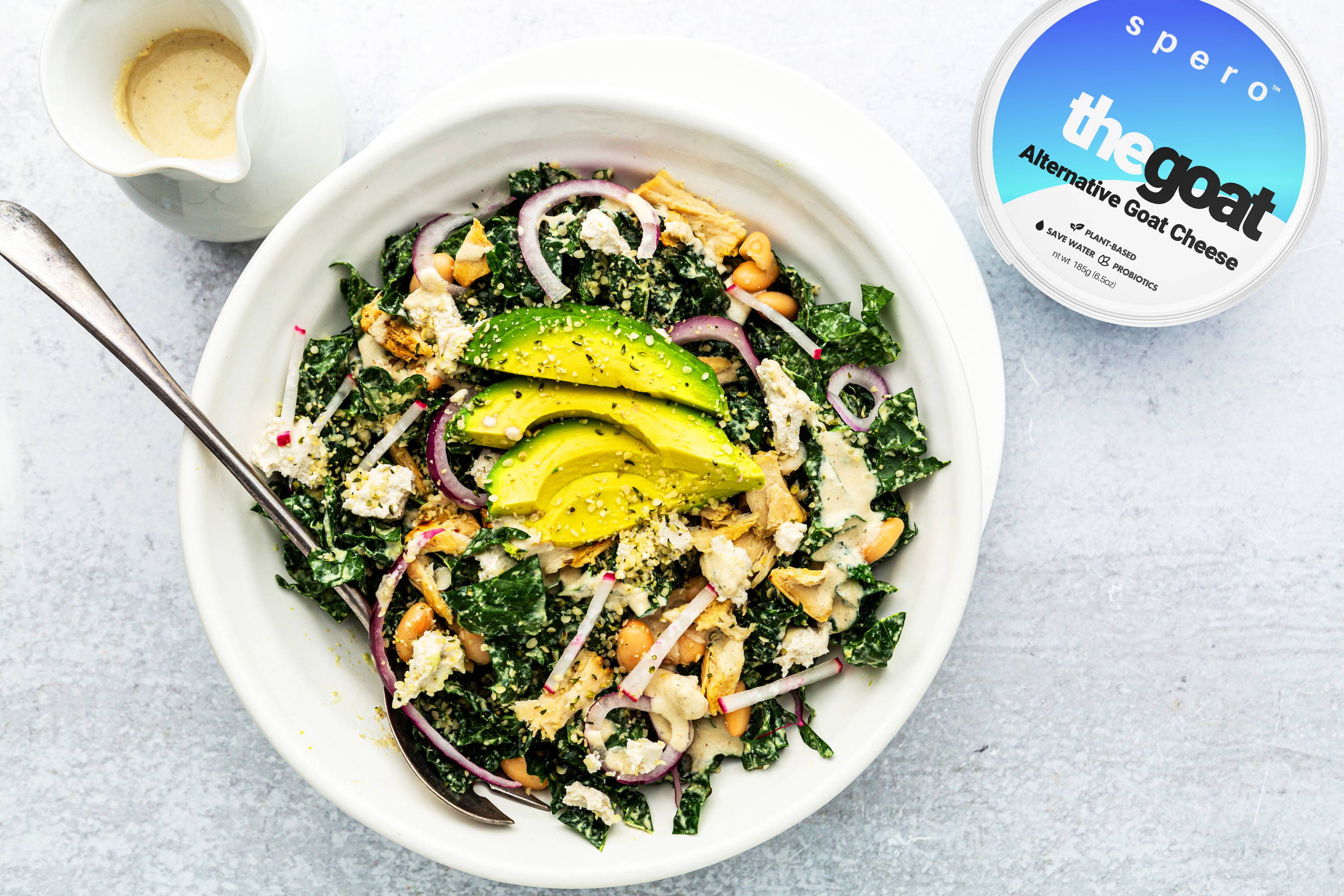 do you have a recipe to share?