Saucy Lasagna
creamy, savory, delicious!
NOODLES:

12, lasagna, approx. half a box
Spero Sunflower Cheese: 3 tubs, we love The Original or any savory flavor :D

PARM:

½ cup, plant-based

PLANT-BASED OIL:

3 tbsp, we love avocado or EVOO

GARLIC:

3 cloves, minced

HERBS:

1½ tbsp, Italian basil or parsley, dried

RED PEPP FLAKES:

1 tsp (optional)

SAUCE:

26 oz jar, tomato

SPICES:

Salt & pepp

BASIL:

fresh, for garnish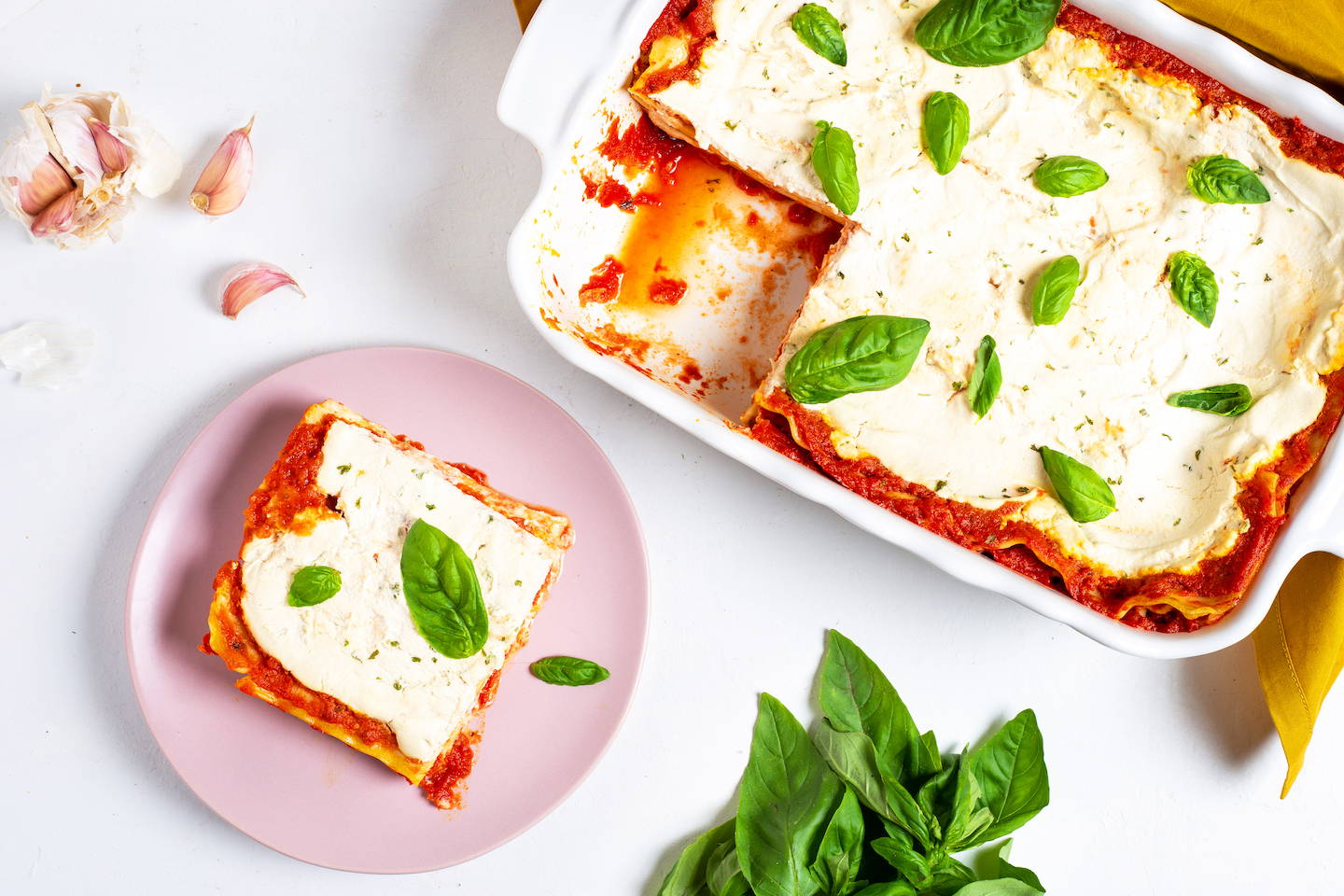 PREHEAT

oven to 350°.

BOIL

a big pot of salted water & cook lasagna noods to al dente.

Drain & rinse

w/ cold water. *skip this whole step if you buy oven-ready lasagna noods!

COMBINE Spero Sunflower Cheese, plant-based parm, oil, garlic, herbs, red pepp flakes, ⅓ cup water, & a healthy pinch of salt & pepp in a bowl. Stir, taste, & adjust seasoning as you like!
SPREAD

½-⅓ cup sauce across a 9x13 baking dish.

LAY

3 lasagna noodles across the sauce. Trim/add more to evenly cover sauce.

SPREAD

⅓

SperoSunflower Cheese

mixture across the noodles & top with ⅓ remaining sauce & more noodles. Repeat!

ADD

a final layer of sauce & Spero Sunflower Cheese

mixture.

COVER

w/ tinfoil & bake for 25-30 min. or until the sauce is bubblin' around the edges.

REMOVE

tinfoil & bake for 5 more min.

COOL

slightly b4 serving & top with fresh basil leaves.

INDULGE

in your fave new creamy, saucy lasagnaaaaa!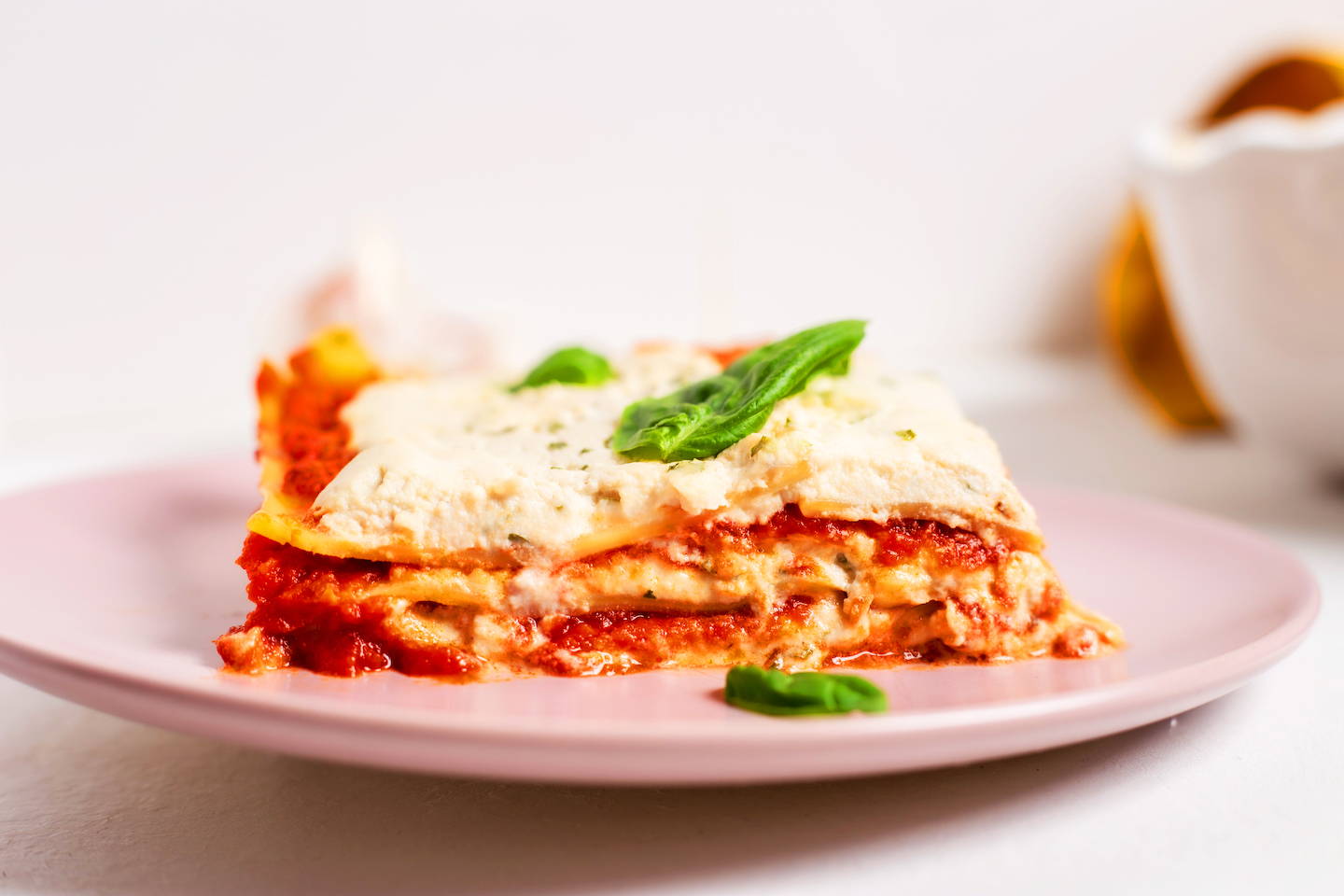 do you have a recipe to share?