Mac n Cheese
creamy, cheesy, & worth every delicious, craveworthy bite!
PASTA: 8 oz, we used Cavatappi!
BUTTER: 4 tbsp, melted, we used plant-based!
FLOUR: 3 tbsp, we used all purpose!

Spero Sunflower Cheese

:

1/2 tub, we love using The Original or The Smoked :D
PLANT-BASED MILK: 1 cup
GARLIC POWDER: ½ tsp
MOZZ SHREDS: ¾ cup, we used plant-based!
CHEDDAR SHREDS: ¾ cup, we used plant-based!

SPICES:

salt & pepp, to taste
PANKO: ⅓ cup
BUTTER: 2 tbsp, we used plant-based!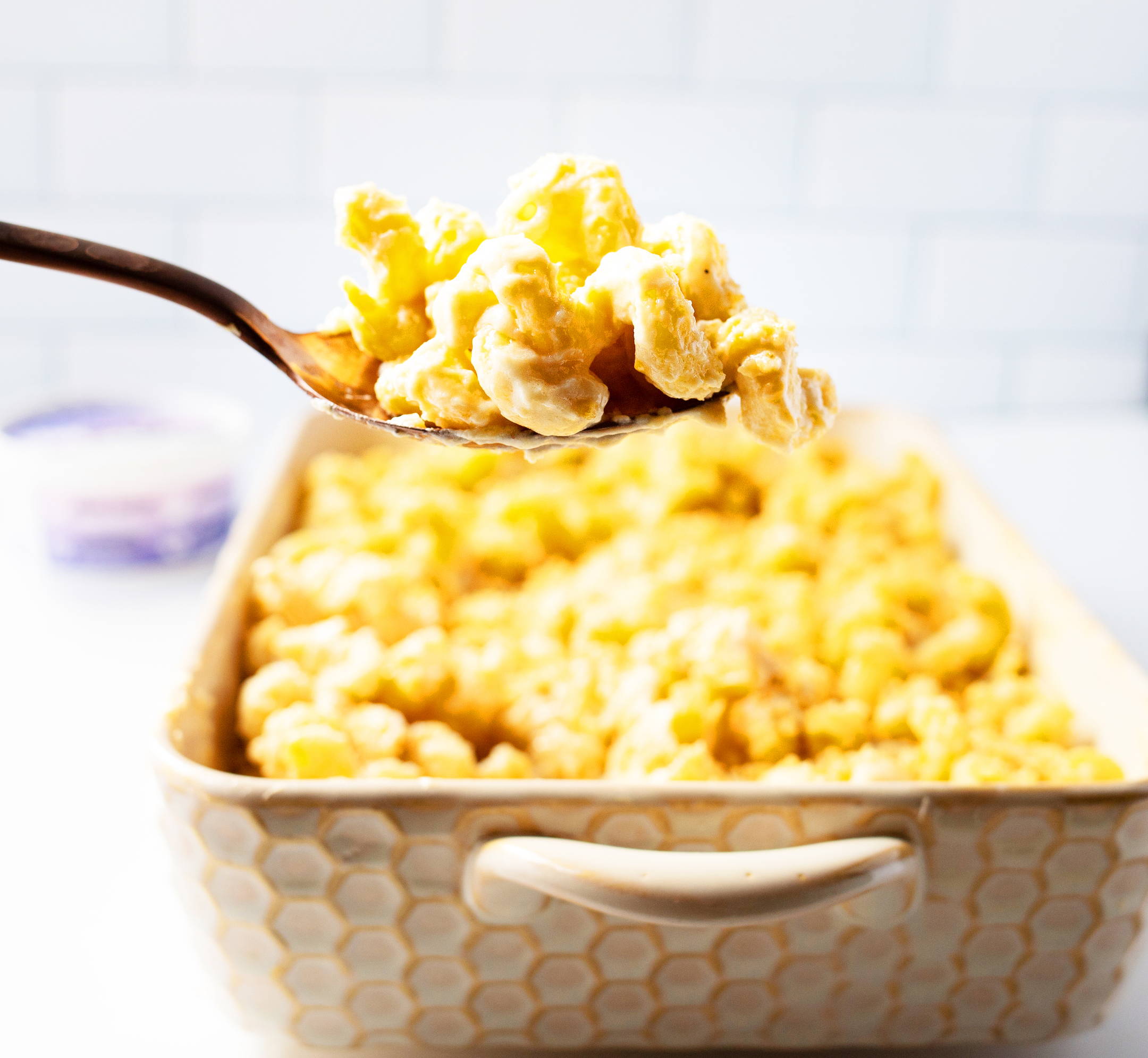 COOK

pasta al dente according to the package's instructions. Drain it and set it to the side.

HEAT

butter over medium heat in the same pot used by the pasta.
STIR in the flour one tablespoon at a time. Once the flour is dissolved, stir in the plant-based milk (or veggie broth) and bring to a boil. Then remove it from the heat.
ADD

Spero Sunflower Cheese

, garlic powder, and shredded cheese and mix until combined.
ADD the pasta back into the pot and season with salt and pepper to taste.
POUR the mixture into a greased 8x8 baking dish.
HEAT

butter in a pan over medium heat. Then add the breadcrumbs into the pan and toast until golden brown, stirring occasionally.

SPRINKLE breadcrumbs on top.
BAKE for 20 minutes.
INDULGE in your new fave cheesy, mac n' cheese!
do you have a recipe to share?