Mushroom carbonara
al dente pasta smothered in creamy mushroom sauce
Spero® Sunflower® Cheese: 1 tub, we love The Original or any savory flavor :D

MILK:

1½ cups, we used coconut!

ONION:

1, red

GARLIC

:

2-3 cloves

MUSHROOMS:

2 cups, we used Cremini but any kind will do!

PASTA:

1 package, Fettuccine

PARSLEY OR CHIVES:

3 tbsp, fresh or dried

OIL:

2 tbsp, we love avocado or EVOO (optional)

SPICES:

red pepper flakes and salt & pepp, to taste

LEMON:

1, zested & juiced (optional)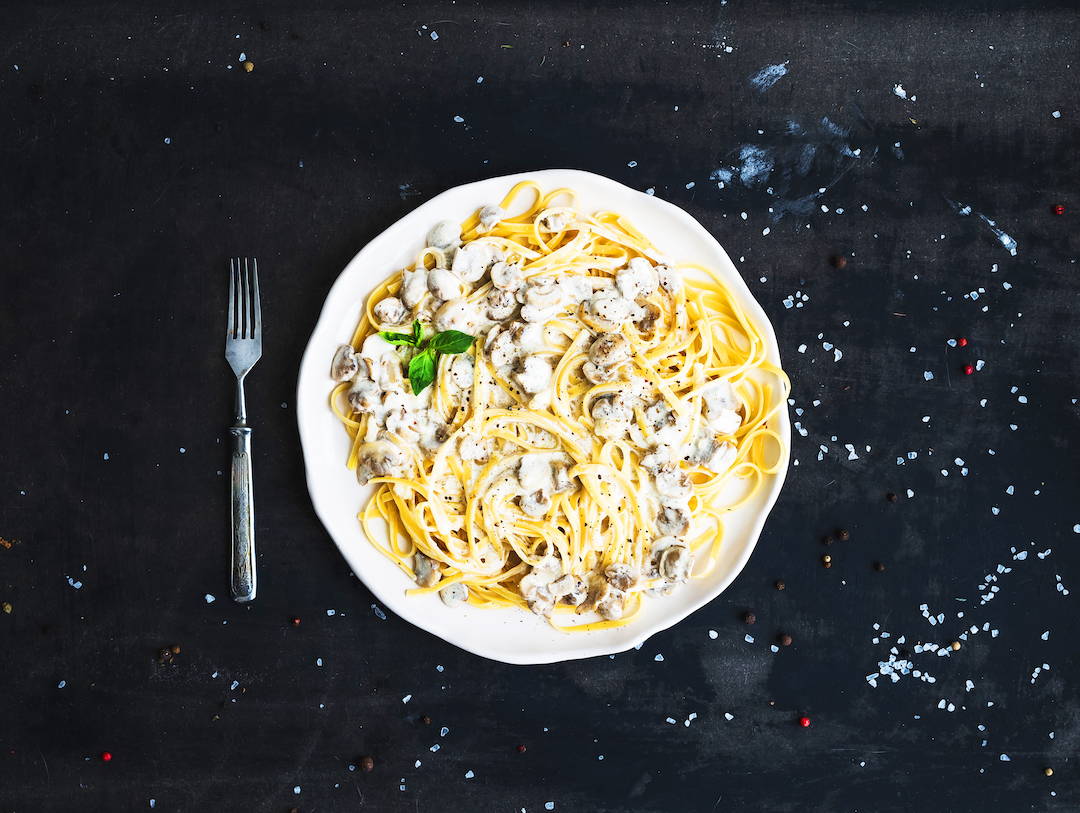 MINCE

onion into large pieces (approx. 1cm x 1cm) & garlic cloves into finely chopped bits.

SLICE

mushrooms into 1-inch pieces. The larger size helps maintain their meaty texture in pasta!

SAUTE

onion & garlic (in oil, if desired) in a pan at medium-high heat for 2 min.

ADD

mushrooms and lemon zest and juice to the pan & cook for another 2 min.

COOK

pasta - follow the package's instructions!

BLEND

Spero® Sunflower® Cheese & milk until nice & smooooth.

ADD

blended sauce into the pan and warm w/ the veggies. Then, add the pasta & give it a good saucy stir. *If the sauce is too thick, add a little milk until you reach desired consistency.

TASTE

your carbonara & add red chili flakes and salt & pepp as you like!

GARNISH

w/ parsley or chives.

INDULGE

in your new fave creamy, shroomy Carbonara!
do you have a recipe to share?