Pinwheel sandwiches
spero cream cheese lathered on colorful pinwheel sandwiches.
TORTILLAS: 2
Spero Sunflower Cheese: 1 tub, any savory flavor!
RED PEPPER: 1, cut into thin strips
GREEN PEPPER: 1, cut into thin strips
YELLOW PEPPER: 1, cut into thin strips
PURPLE CABAGE: 1/2 cup, thinly sliced
RED ONION: 1/4 cup, thinly sliced
SALT: one pinch
SESAME SEEDS: 2 tsps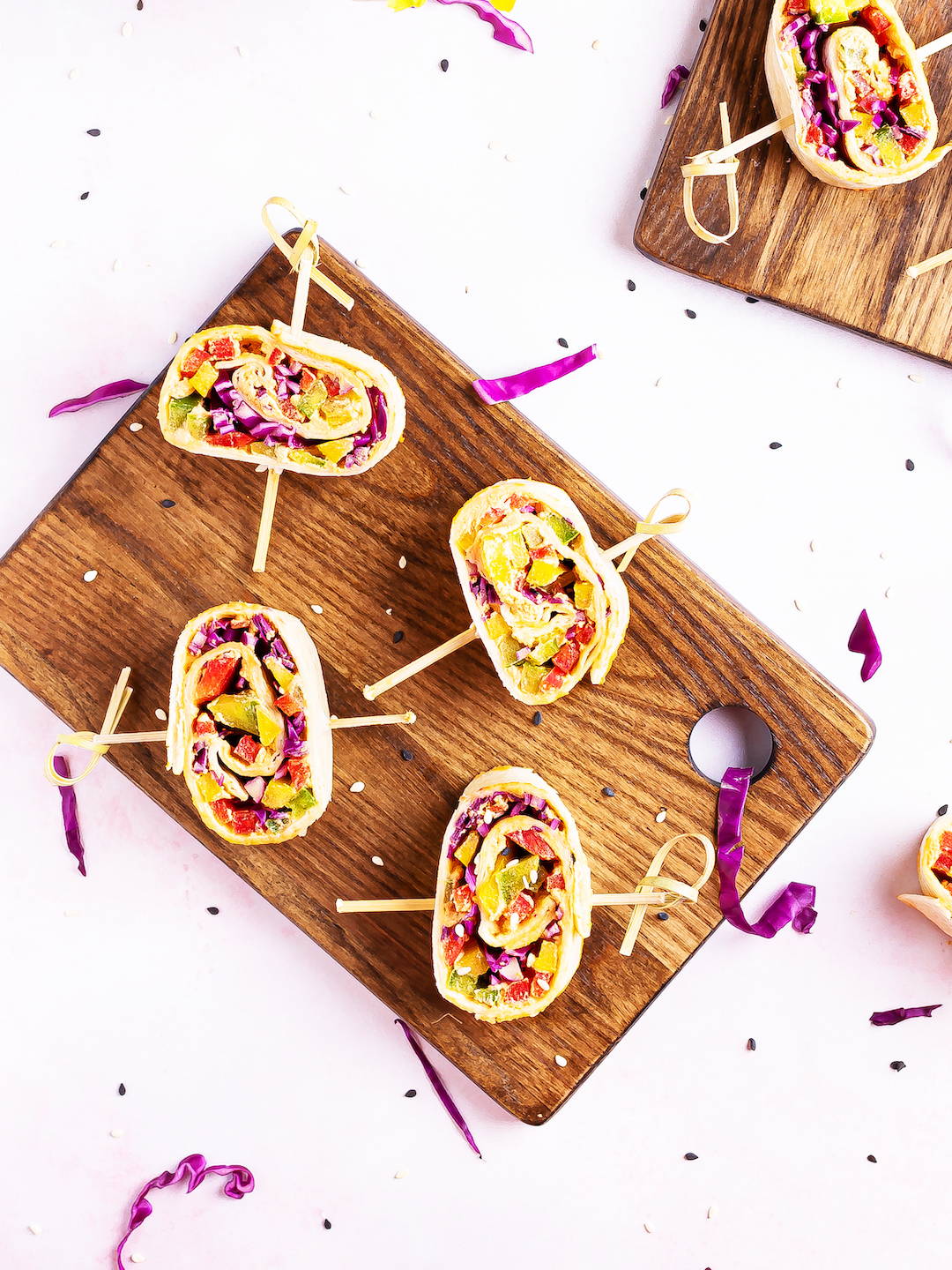 PLACE the flour tortilla wrap in a large plate.
SPREAD 2-3 tablespoons of Spero® Sunflower® Cheese over flour tortilla wrap evenly.
PLACE the thinly sliced (approx. 5 slices of each) red pepper, green pepper, yellow pepper, red onions and purple cabbage at the center of prepared tortilla wrap.
SPRINKLE required salt and 1 tablespoon of sesame seeds over the vegetables and cream cheese.
ROLL the tortilla wrap starting from one side until it is completely rolled out to the other end.
SLICE the stuffed & rolled tortilla wrap with serrated knife with 2 inch thickness.
REPEAT the same procedure with another flour tortilla wrap and remaining vegetables.
SERVE the veggie cream cheese pinwheels as lunch or after school snack. You can also serve it chilled.
do you have a recipe to share?