Pumpkin Donuts
filled with cinnamon cream cheese frosting
PASTRY FLOUR:

3 ¾ cup, plus more for dusting!

INSTANT YEAST:

1 pkg

SALT:

1 tsp salt

PUMPKIN SPICE:

1 tbsp

PLANT-BASED MILK:

1 ½ cup

MAPLE SYRUP:

¼ cup

PUMPKIN PUREE:

2 tbsp

VANILLA EXTRACT:

1 tsp

COCONUT OIL:

¼ cup
PUMPKIN SPICE:

1 tsp

MAPLE SYRUP:

2 tbsp

PUMPKIN PUREE:

1 tbsp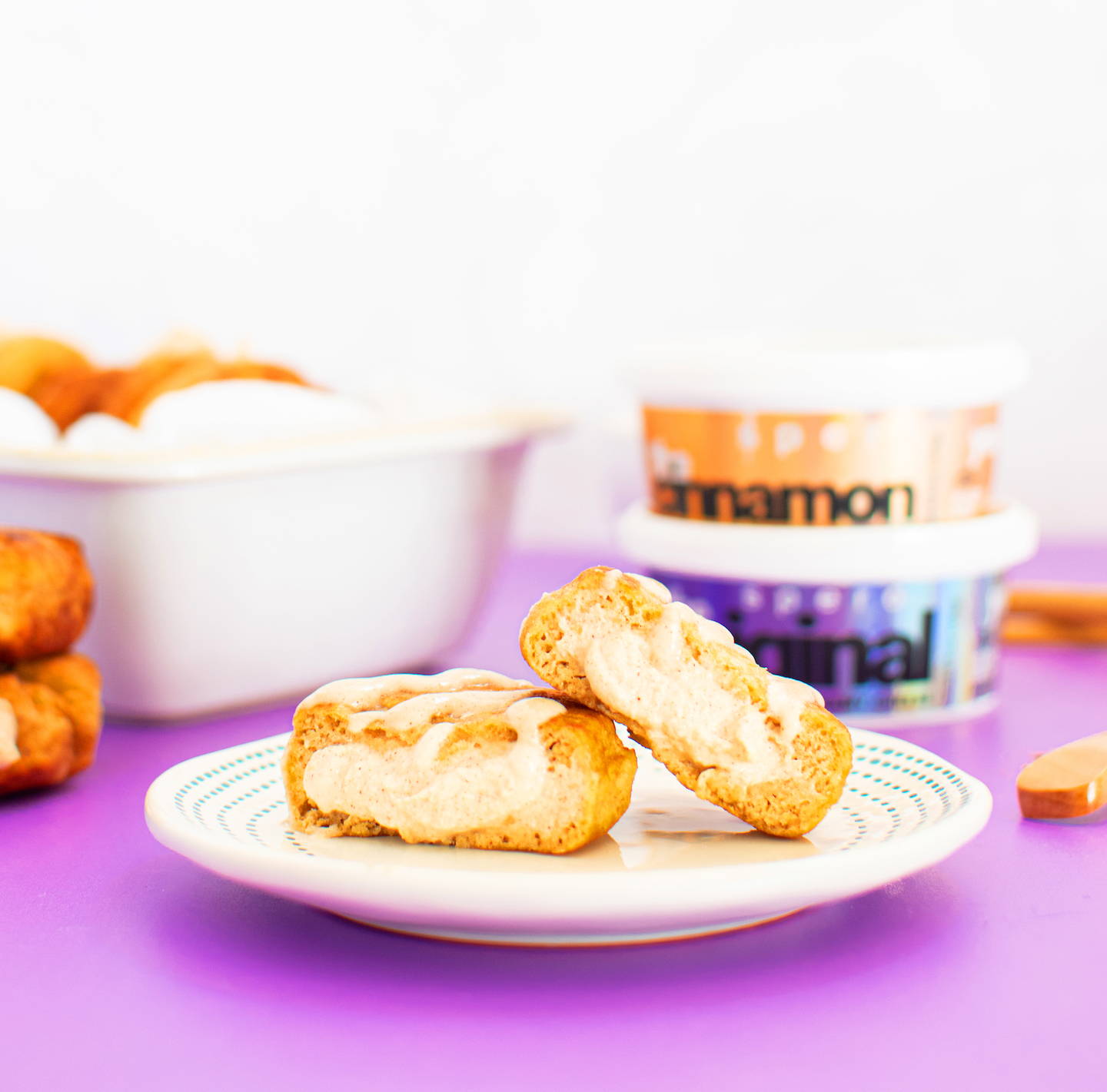 WHISK

flour, yeast, salt, & pumpkin spice & set aside.

WHISK

milk, maple syrup, pumpkin puree, & vanilla extract in a small pot over medium-low. Heat 2 min., until warm.

ADD

milky mixture to flour mixture & stir until just combined. Don't over-mix!

TRANSFER

dough into a greased mixing bowl & cover w/ a clean towel. Place it in a warm spot & let it rise for 1 hour.

SPRINKLE

extra flour onto a clean surface & lay out the dough.

ROLL

with a rolling pin (or wine bottle!) gently to about ½ inch thickness.

CUT

dough into 12 donuts using a 3-inch biscuit cutter.

HEAT

coconut oil over medium-high In a skillet.

LINE

a plate with paper towels.

ADD

donuts to the hot skillet a couple at a time & cook for 30-60 seconds per side, until golden & fluffy!

PLACE

finished ones onto the paper towel-lined plate.
WHISK

Spero Sunflower Cream Cheese, pumpkin spice, maple syrup, & pumpkin puree until smooth.

TRANSFER

to a piping bag w/ a long narrow filling tip.

POKE

a hole in the side of each donut w/ a chopstick to make room for the filling.

SLIDE

filling tip into each hole & pipe out filling while slowly pulling it out.
WHISK

Spero Sunflower Cream Cheese, cinnamon, milk, maple syrup, & vanilla extract. If mixture is too thick, add 1 tsp milk as needed!

DRIZZLE

over donuts.

INDULGE

in your new fave creamy, satisfying donuts!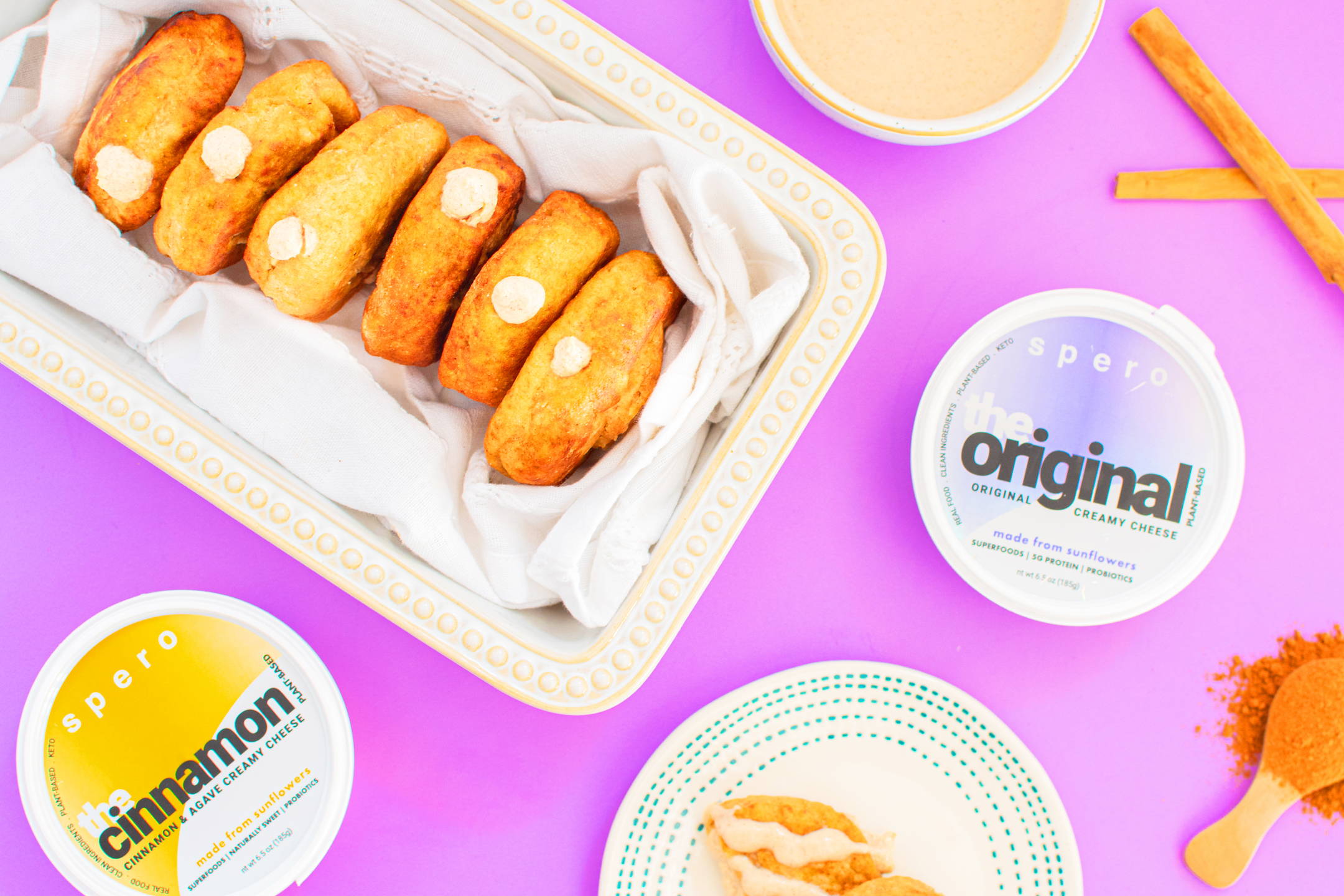 do you have a recipe to share?