Tomato Soup
smoked creamy tomato soup, perfect for a cozy night in.
serves 2-4.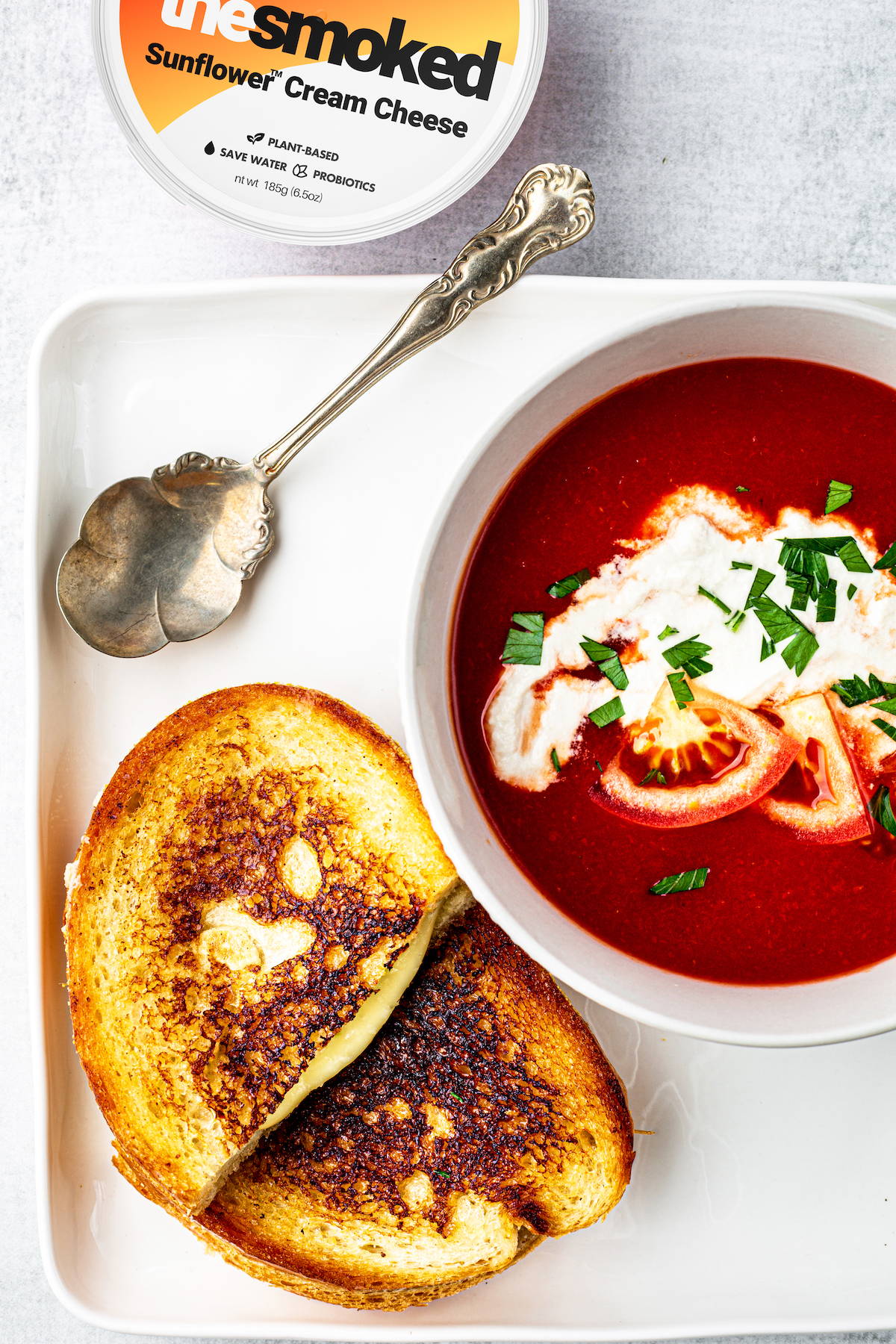 HEAT oil in a medium stock pot, add onion & garlic, & cook for 3-5 min. on low heat until onion is translucent & slightly browned.
ADD Spero Sunflower™ Cream Cheese, crushed tomato, veggie stock, cinnamon, & sea salt & stir well.
RAISE heat to medium & bring to a simmer. Then turn it down & simmer for 15 min. *add stock as you like to thin soup!
TRANSFER soup to a blender & purée until smoooth.
MIX Spero Sunflower™ Cream Cheese w/ water & thin to desired consistency.
DRIZZLE over soup & garnish with parsley & chopped tomato.
INDULGE in your new fave cozy, creamy, dreamy bowl of tomato soup!