Jam Sandwich
jam & cream cheese sandwich
bread layered with cream cheese & jam, toasted to perfection
serves 2.

BREAD:

4 slices, we love an organic whole wheat or white!



STRAWBERRIES: ½ cup, fresh (or swap with your favorite berry!)
JAM: ¼ cup, your favorite jam, we used strawberry!
Spero Sunflower Cream Cheese: 1 tub, we love using The Original :D

BUTTER:

1 tbsp, we used plant-based!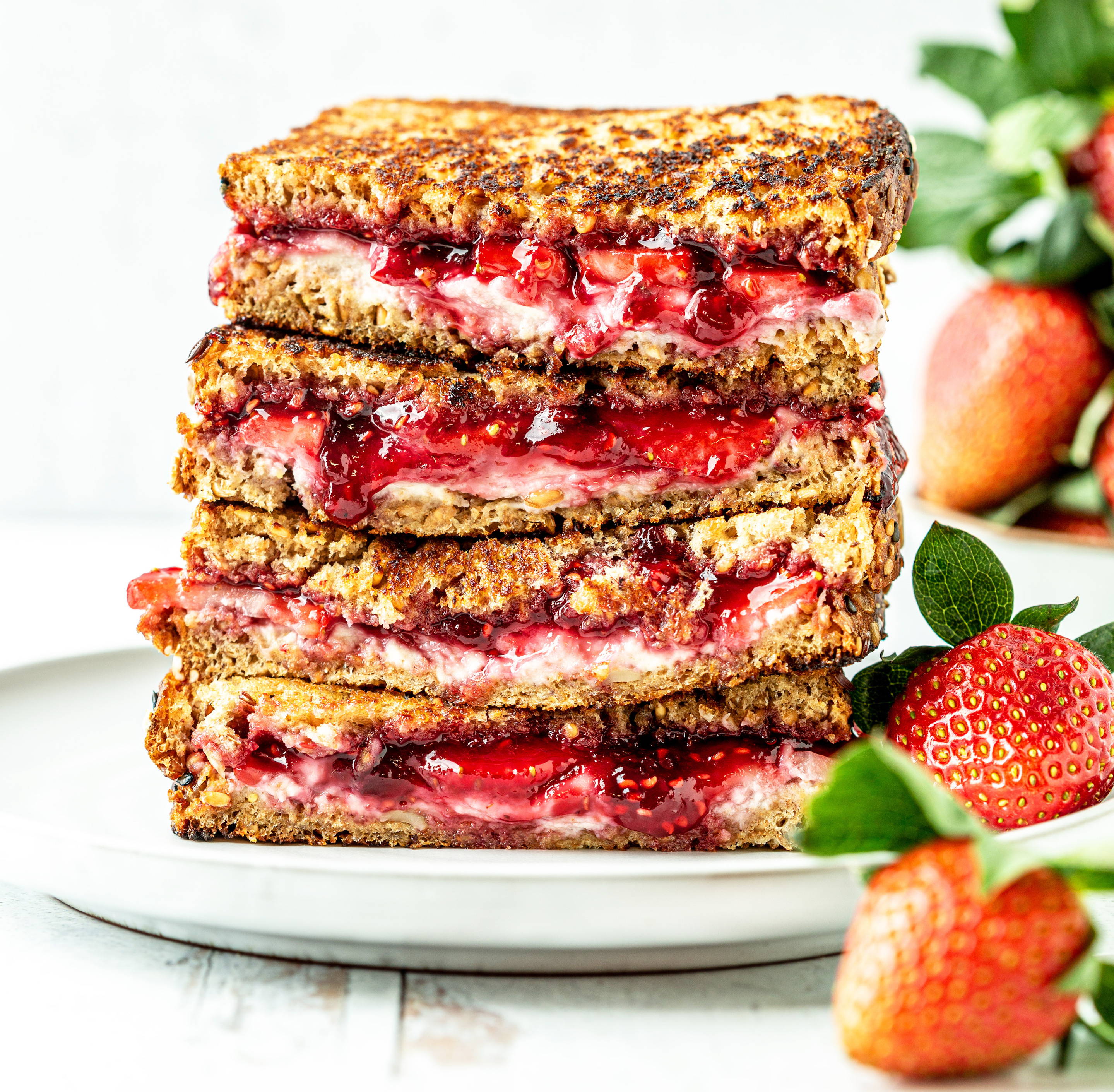 SPREAD a thick layer (the cheesier the better!) of Spero Sunflower Cream Cheese onto 2 slices of bread & top with fresh slices of strawberries.

SPREAD a generous layer of the strawberry jam onto the other two slices of bread.
PLACE the slices with strawberry jam on top of the slices with cream cheese and strawberries, and press together to create a sandwich.
SPREAD plant-based butter on both sides of each sandwich.
HEAT a non-stick skillet over medium heat.
PLACE the sandwiches in the pan & cook for a few minutes on each side until crispy and golden brown.
REMOVE the sandwiches from the pan and slice in half. Serve immediately and enjoy!
INDULGE in the most satisfying jam sandwich!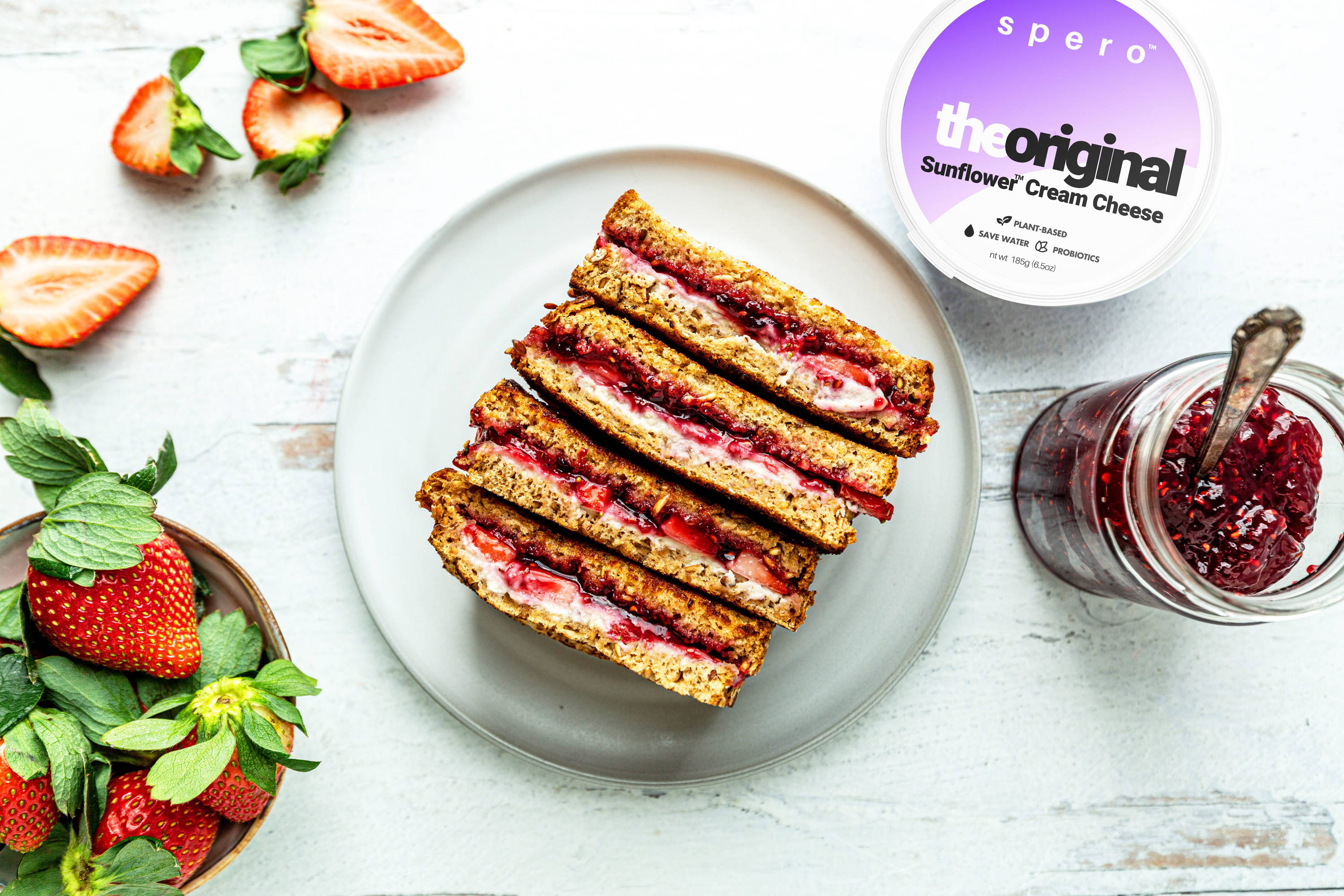 do you have a recipe to share?