Strawberry Pancakes
stacked strawberry pancakes topped with fresh strawberries and maple syrup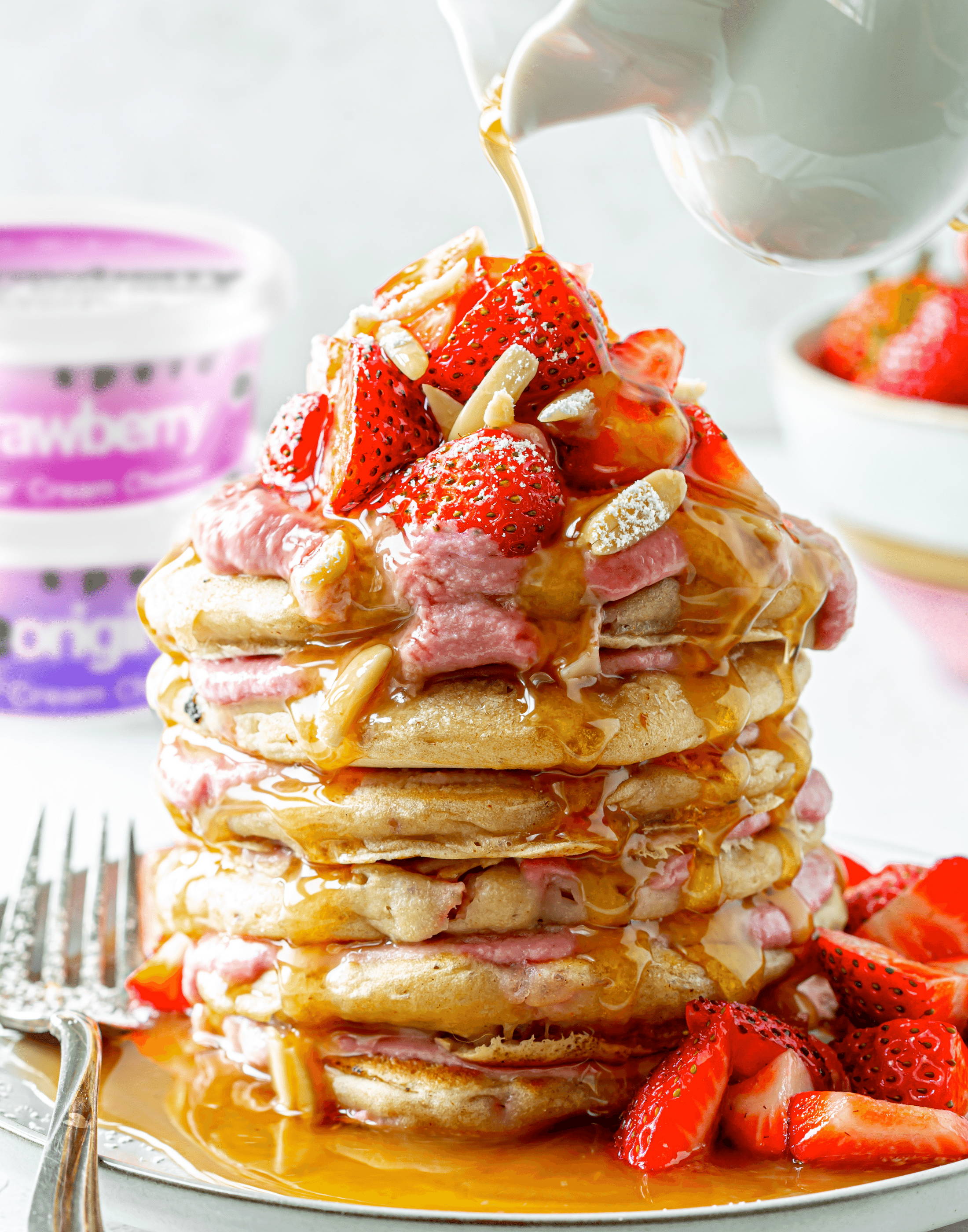 MIX together the ground flax and warm water and allow to sit for 10 minutes.
COMBINE the flour, baking powder, and sugar in a medium mixing bowl.
COMBINE the

Spero Sunflower Cream Cheese

and water and puree until smooth in a blender.
ADD the mixture into the flour. milk mixture and the melted vegan butter.
WHISK in the vanilla, olive oil, and apple cider vinegar.
STIR in the chopped strawberries and MIX just until the batter isn't too lumpy (a few lumps are okay).
COAT a pan lightly with oil or vegan butter and PREHEAT over medium-high heat.
SCOOP batter with a 1/4 cup and POUR onto pan to make 3" diameter pancakes.
COOK until golden brown on both sides.
PUNCH down the dough and transfer to the refrigerator overnight.
INDULGE immediately with your favorite toppings (we used more

Spero Sunflower Cream Cheese

, fresh strawberries, vegan butter, maple syrup, slivered almonds, and powdered sugar)!
do you have a recipe to share?