Stuffed Crepes
strawberries and cream stuffed between layers of delicate crepes
serves 4.
QUINOA FLOUR: 1½ cup 
ARROWROOT FLOUR: 2 tbsp 
SALT: ⅛ tsp 
PLANT-BASED MILK: 2 cups
AGAVE: 2 tbsp 
VANILLA EXTRACT: 1 tsp 
COCONUT OIL: 2 tbsp, melted (plus more for frying)
Spero Sunflower™ Cream Cheese

: ½ cup, 

The Original

 :D

BUTTER: 3 tbsp, we used vegan butter! 
PLANT-BASED MILK: 2 tbsp
AGAVE: ¼ cup 
VANILLA EXTRACT: 1 tsp 
STRAWBERRIES: 1 cup, sliced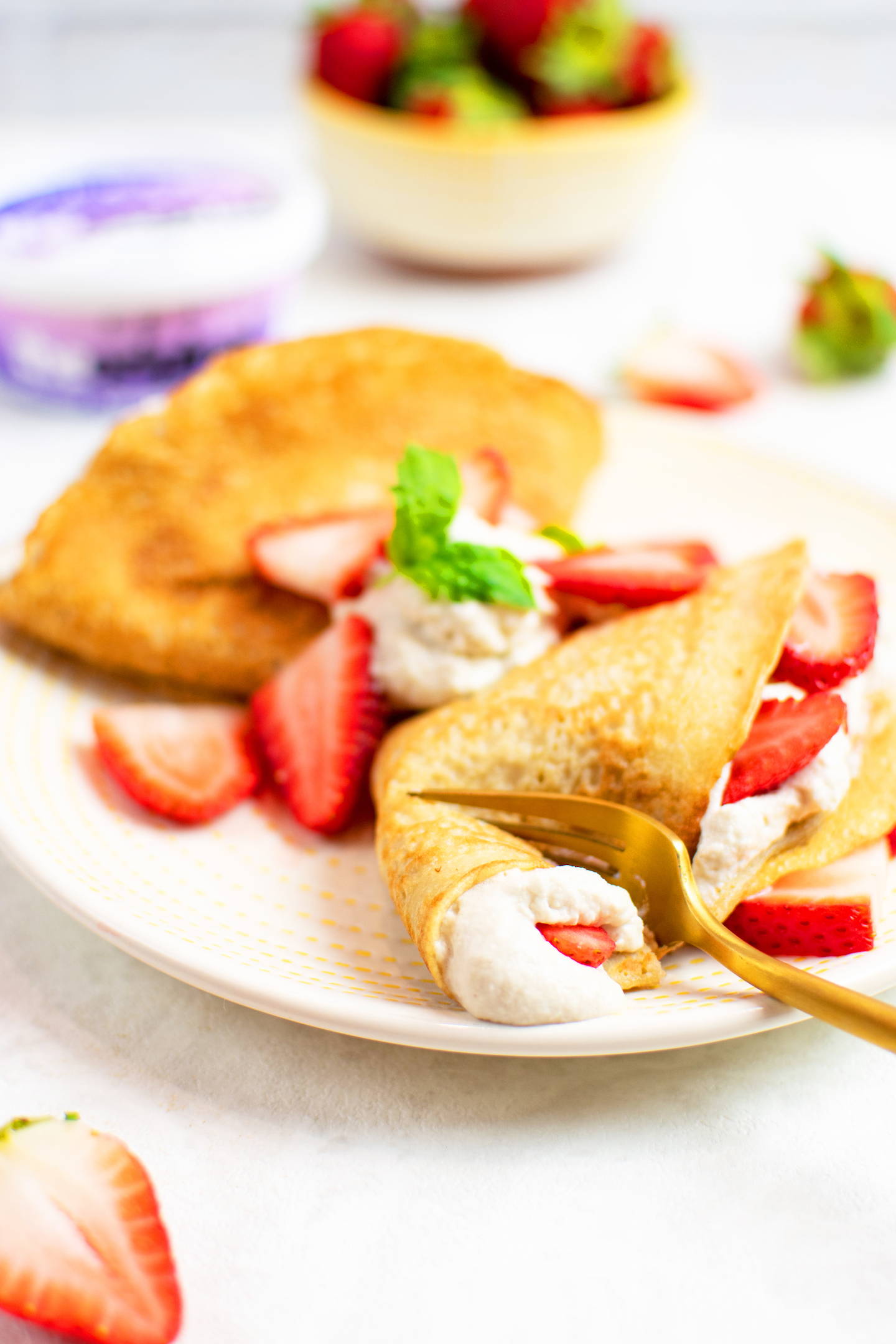 BLEND quinoa flour, arrowroot flour, salt, milk, agave, vanilla extract, & coconut oil until smoooth.
MELT 1 tsp coconut oil over medium heat in a large skillet.
LIFT pan with one hand. With the other, ladle approx. ¼ cup of the mixture into the pan while swirling in a circular motion to thinly spread batter. *Alternatively, use the edge of a spatula to gently spread batter in the pan! 
COOK for 2 min., until edges begin to brown. 
FLIP & cook another min. 
REMOVE to plate & cover. 
REPEAT until you run out of batter. 
STUFF

crepes w/ filling & strawberry slices. 

GARNISH w/ more strawberries & a dollop of cream!
INDULGE in these creamy, sweet, stuffed crepes!