Sushi Rolls
fresh veggie rolls wrapped in sticky rice & seaweed
serves 36-40.
CHICKPEAS (GARBANZO BEANS):

1 (15.5oz/439g) can, drained

NORI SHEETS:

1, crushed

MARINATED ARTICHOKE HEARTS:

½ cup, coarsely chopped

SHREDDED CARROTS:

½ cup

LEMON JUICE:

2 tbsp (or to taste)

Spero Sunflower Cream Cheese:

¼ cup, we recommend The Original :D


SRIRACHA SAUCE:

1 tsp or to taste (optional)
FILLINGS (1/2 CUP OF ANY 3 OF THE FOLLOWING)
THINLY SLICED AVOCADO

JULIENNED RADISHES

JULIENNED ENGLISH CUCUMBER

JULIENNED CARROTS

SAUTEED SHIITAKE MUSHROOMS

ROASTED ASPARAGUS

ROASTED EGGPLANT

ROASTED RED PEPPERS

ROASTED SWEET POTATO

SLICED CABBAGE
TOASTED SESAME SEEDS

ORANGE PLANT-BASED CAVIAR

COCONUT AMINOS

PICKLED GINGER

WASABI PASTE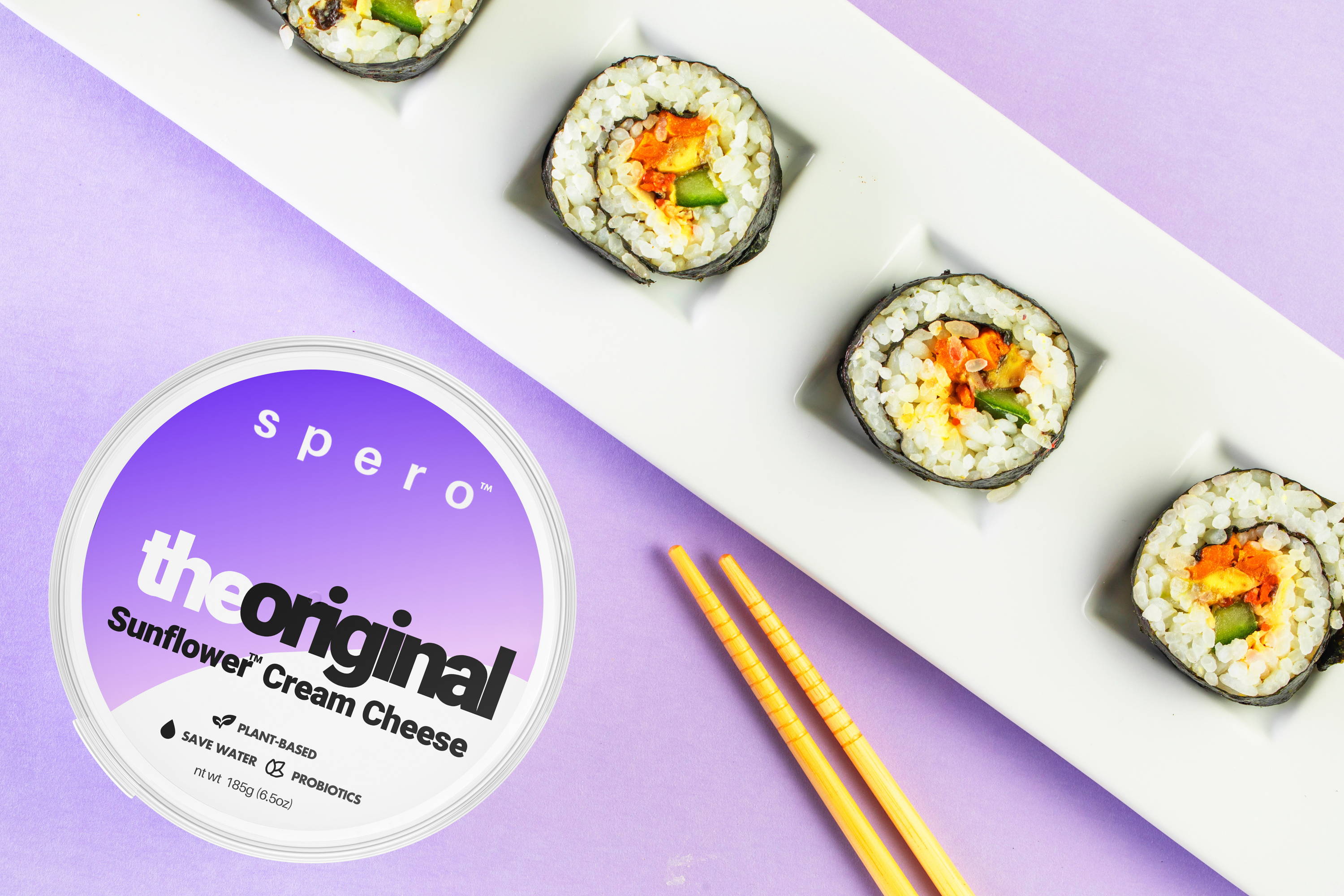 ADD

chickpeas, nori sheet, artichoke hearts, carrots, lemon juice, &

Spero Sunflower Cream Cheese

to a food processor and pulse until just combined. Season to taste and set aside.

PREPARE

desired fillings & set aside.

COOK

rice according to package instructions; drain, if necessary, and transfer to a mixing bowl.

STIR

in

Spero Sunflower Cream Cheese

, rice vinegar, and sriracha sauce, if using; set aside to cool slightly.

PLACE

a nori sheet over a sushi rolling mat and press (with wet hands) 1/4 cup of the rice in an even layer onto the nori sheet (leave empty about 1-inch nori at the top).

LAYER

side-by-side horizontally the vegan crabmeat & chosen fillings horizontally over the rice.

LIFT UP

the sushi mat & carefully roll the sushi up to the empty nori border. Dip your fingers in water & wet the border before finishing the rolling up. Set aside.

REPEAT

with the remaining nori sheets. Refrigerate any remaining filling ingredients for up to 5 days and use in sandwiches.

SLICE

each roll into 6-8 pieces using a sharp knife & arrange on a serving platter.

SPRINKLE

rolls with sesame seeds, garnish with plant-based caviar, & serve with the desired accompaniments.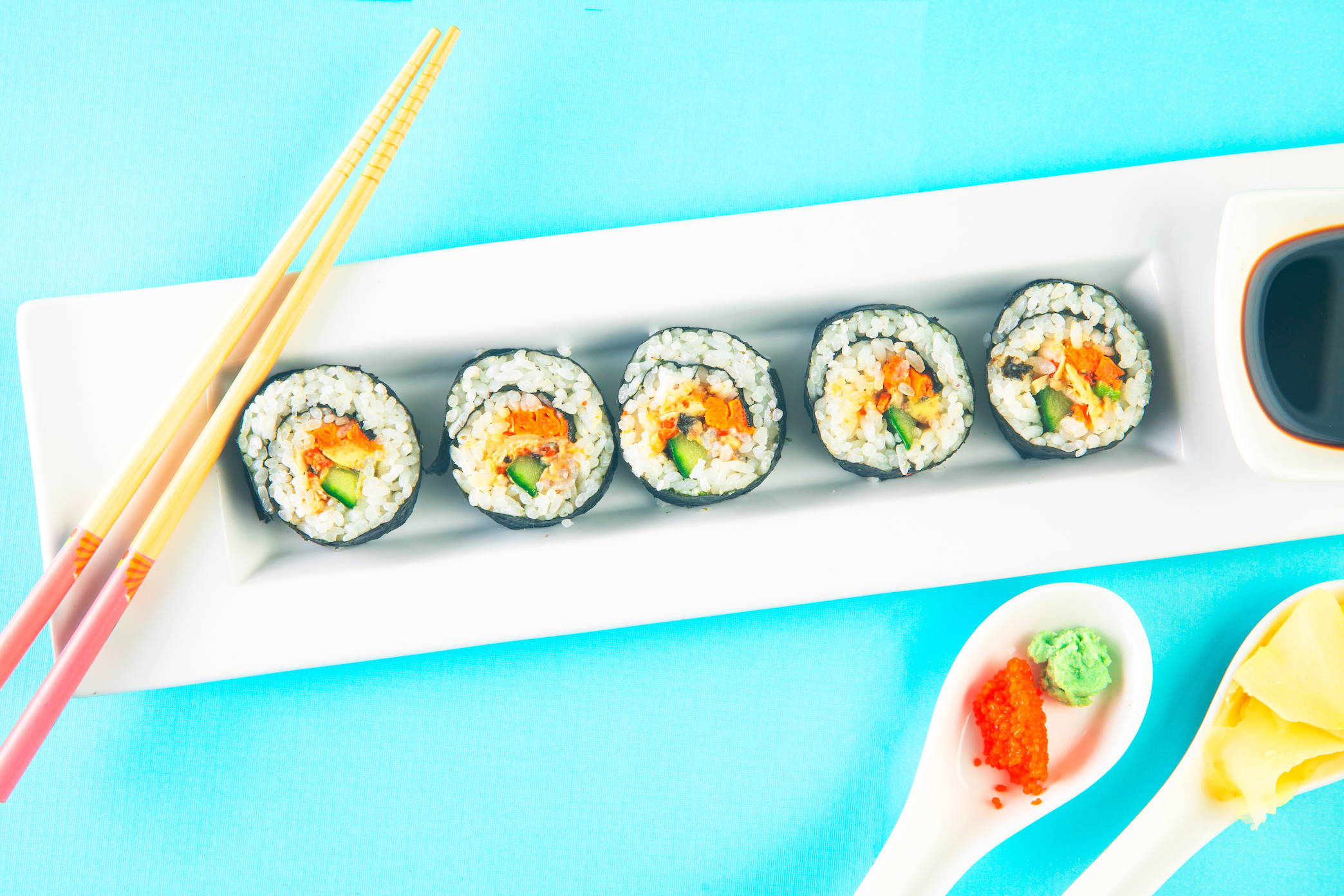 do you have a recipe to share?