Vodka Pasta
creamy, savory, delicious!
PASTA: your choice. We love chickpea or lentil!
MARINARA SAUCE: 1 cup
Spero Sunflower Cheese: 4 tbsp,we love using The Smoked:D
BASIL: fresh, to garnish
SPICES: chili flakes (optional) & salt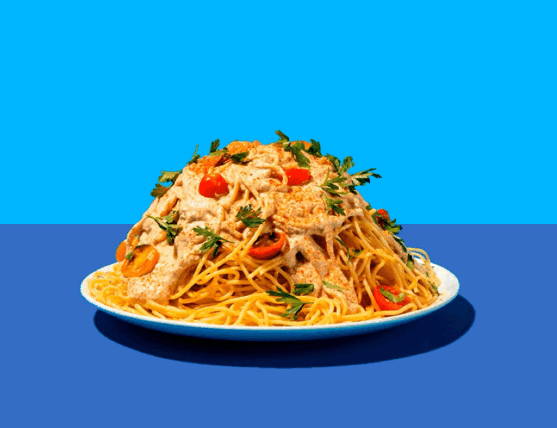 BRING a pot of salted water to a boil & cook pasta.
BLEND or whip Spero Sunflower Cheese together with marinara sauce.
STIR sauce into pasta.
TOP with basil, chili flakes, salt, & a BIG dollop of Spero Sunflower Cheese. :)
INDULGE in your new fave easy, creamy, saucy pastaaa!
do you have a recipe to share?