Stuffed Shells
clouds of cream cheese stuffed in pasta shells
SHELLS:

8 oz, jumbo

SPINACH:

10 oz pack, steamed, drained, & chopped

GARLIC:

3 cloves, minced

PLANT-BASED OIL:

2 tbsp, we love avocado or EVOO

Spero Sunflower Cream Cheese:

2½ tubs, we love using

The Original

or

any savory flavor

:D

HERBS:

1 tsp each of dried basil, oregano, & parsley

RED PEPP FLAKES:

1 pinch for spice (optional)

TOMATO SAUCE:

24 oz jar

BASIL:

fresh, to garnish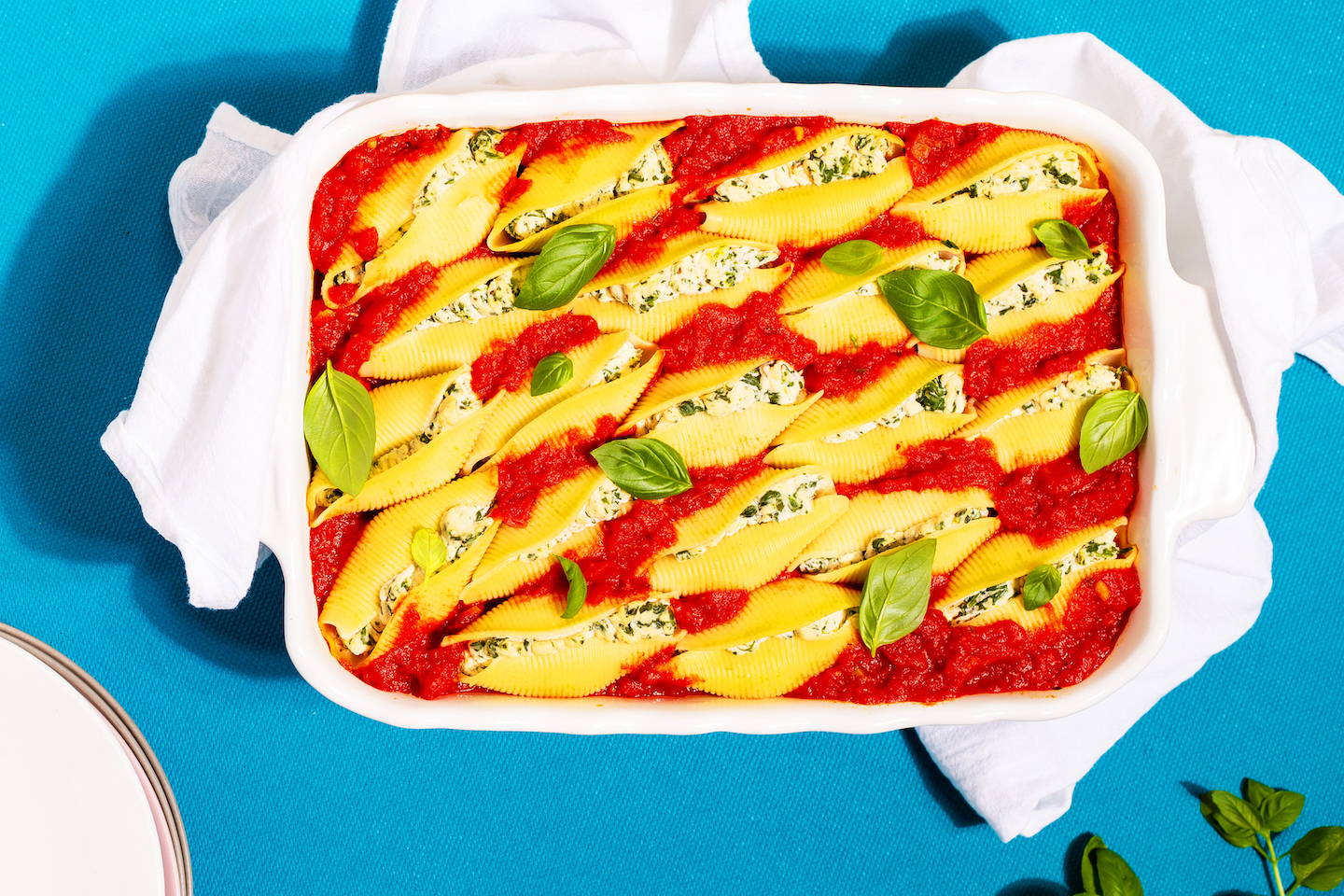 PREHEAT

oven to 375°F.

BRING

salted water in a pot to a boil & cook shells. Then, rinse shells w/ cold water & set aside.

STIR

filling (spinach, garlic, oil,

Spero Sunflower Cream Cheese

, & herbs) together in a medium bowl.

SPREAD

½ of the tomato sauce into the bottom of a 9x13 casserole dish.

SPOON

filling into shells (or use a piping bag if you have one!) & place into the casserole dish.

POUR

the rest of the tomato sauce over the stuffed shells & cover with tin foil.

BAKE

for 25-30 min. or until nice and bubbly.

GARNISH

w/ basil.

INDULGE

in your new fave creamy, dreamy pastaaa!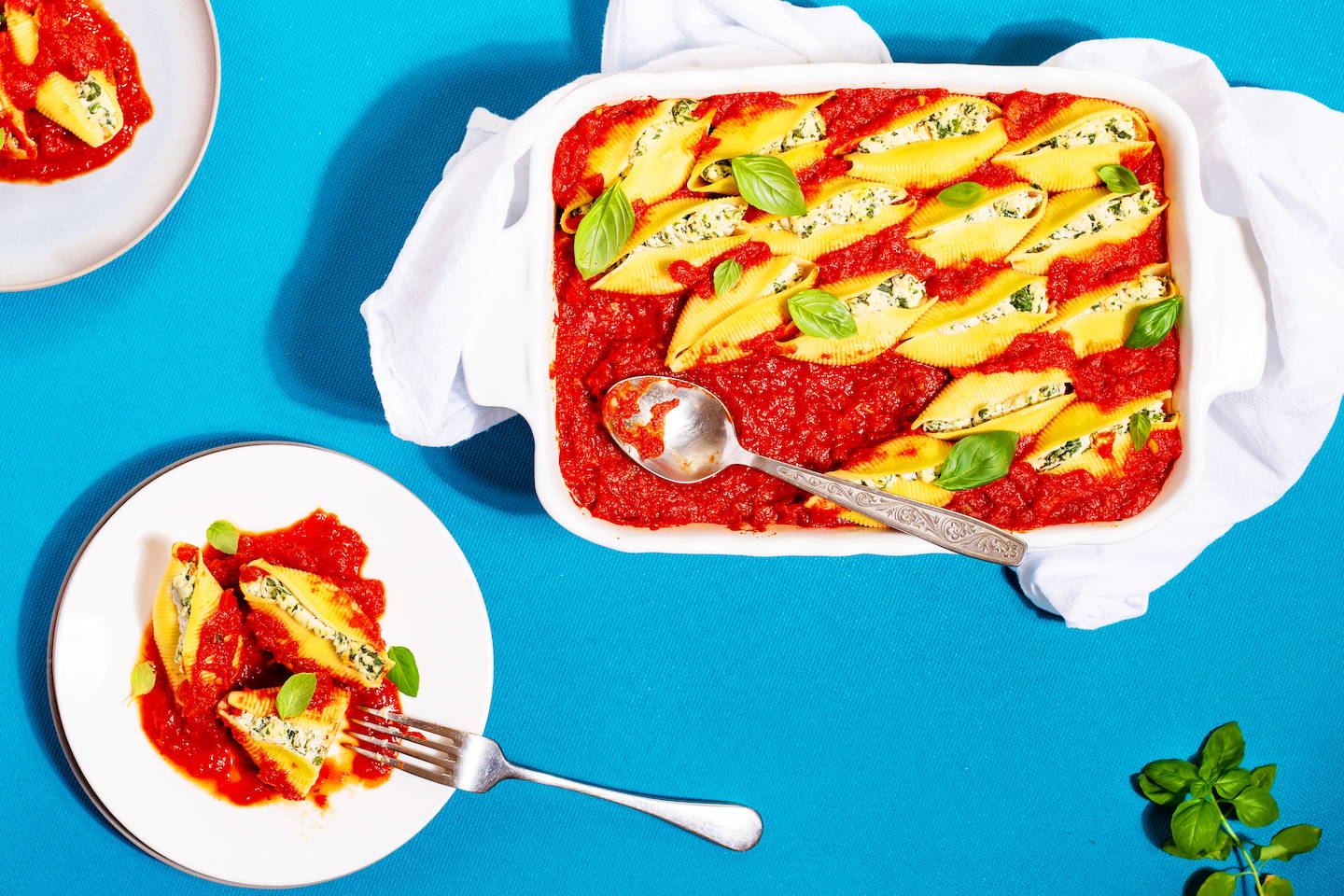 do you have a recipe to share?