White Pizza
crisp focaccia pizza loaded with creamy cheese & veggies
PIZZA DOUGH: store-bought, your choice! *If you're feelin' adventurous, we included ingredients & instructions for homemade pizza crust, too!
Spero Sunflower Cream Cheese: 1 tub, The Smoked :D
KALE: 1 bunch, stemmed
TOMATOES: 12, cherry, halved
SUN-DRIED TOMATOES: 3, thinly sliced
LEMON: for zestin'!
FLOUR: 2½ cups, unbleached, bread or all purpose
SEA SALT: 1 tsp
YEAST: 1 tsp, instant
PLANT-BASED OIL: 3 tbsp, we love avocado or EVOO
WATER: 1 cup, room temp.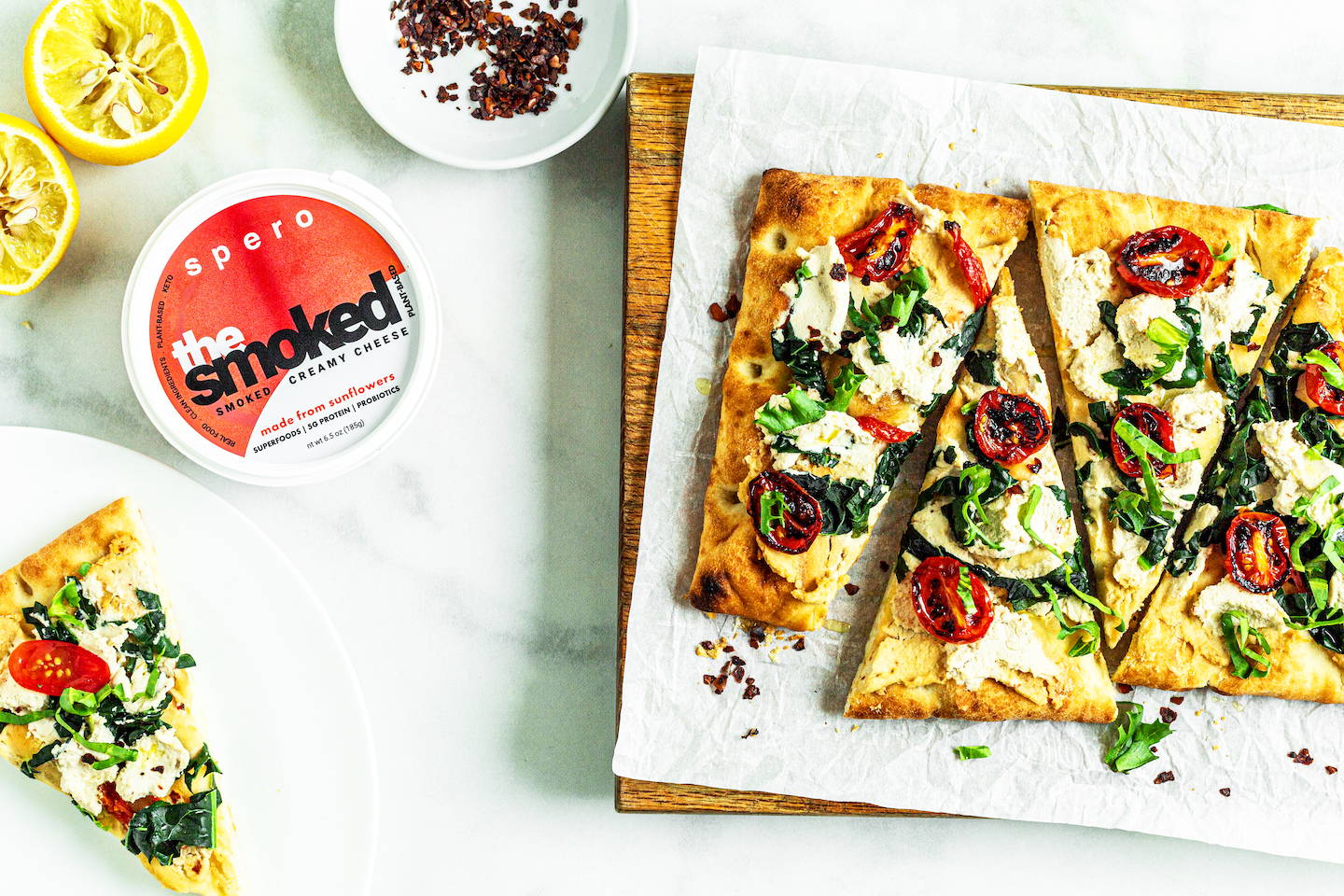 BAKE your pizza crust, per the box's instructions!
REMOVE from the oven & spread a thick layer of Spero Sunflower Cream Cheese onto the crust.
TOP w/ kale, cherry tomatoes, & sun-dried tomatoes.
BAKE for another 5-6 min. or until the pizza is nice & crisp!
TOP with extra Spero Sunflower Cream Cheese & lemon zest for a citrusy punch!
INDULGE in your new fave smoky, cheesy, veggie pizza!
STIR

flour, salt, & yeast in a large bowl. Add water & oil and mix until a wet sticky ball forms. *You can also use a stand mixer!

PLOP

the dough onto a floured surface & sprinkle a little more flour on top. Pick it up & fold it in half. Turn the ball 90 degrees, pick it up & fold again. Continue kneading for approx. 10 min. or until the dough has become smooooth & elastic. *If using a stand mixer, you can use it w/ a dough hook to knead the dough for 10 min.

FORM

your dough into a ball & put it into a large oiled mixing bowl. Cover with a towel/plastic wrap & leave it on your counter for 2-3 hours. The dough should double in size!

PUNCH

your dough down, form into 2 balls, then put them back into the oiled mixing bowl. Cover & let 'em rest for 1 hour.

PLACE

each dough ball onto the center of a small oiled sheet pan. Using the flat part of your hand, stretch out the dough as far as possible (to about ¼-½ inch thickness). Cover with a towel/plastic wrap & let 'em rest for 1 hour.
HEAT the oven to 450°F & place the sheet pans on the middle rack. Bake for 8-10 minutes, turning the pan once at 4-5 min.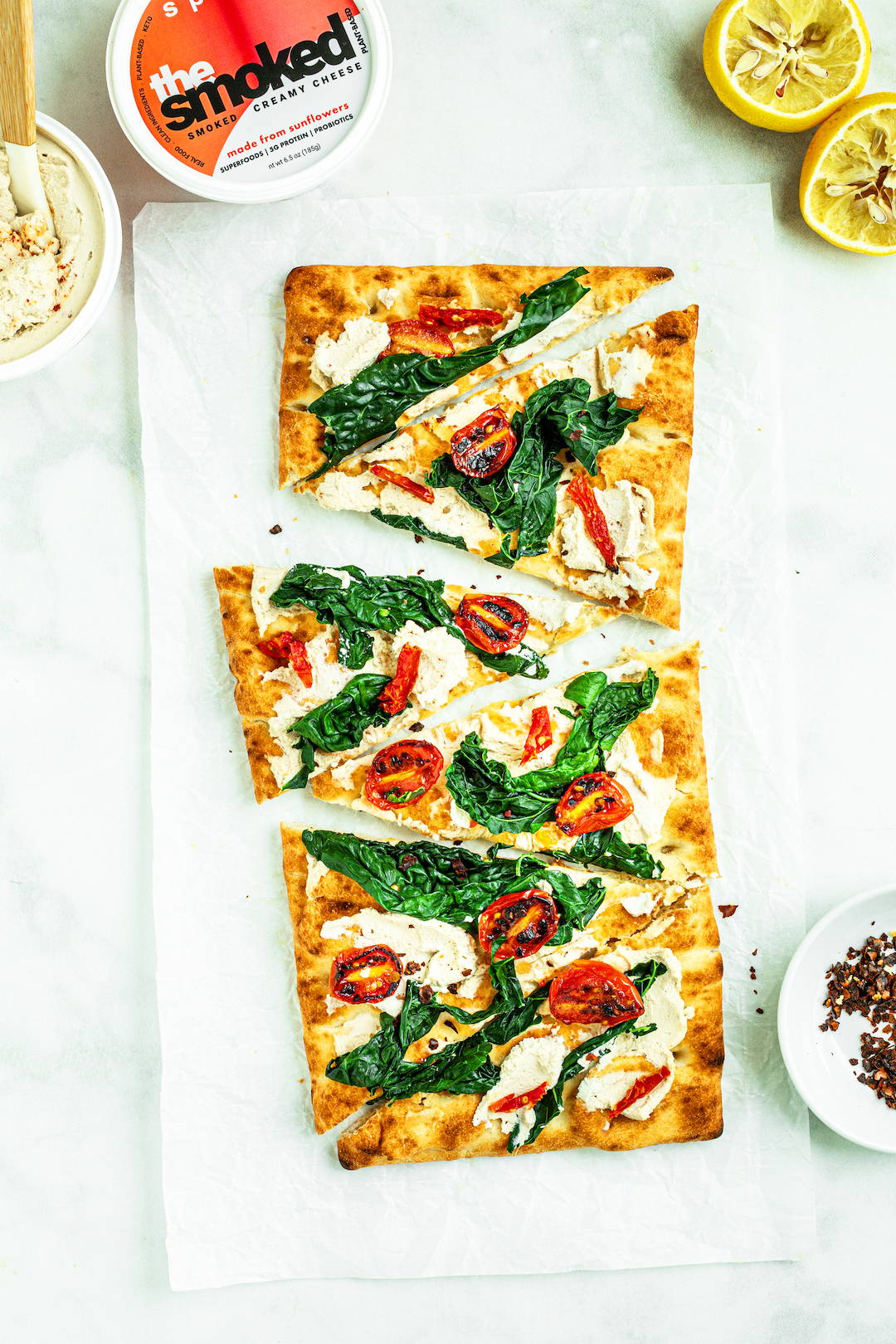 do you have a recipe to share?