Pesto Pizza
crispy cauliflower crust with creamy pesto & toppings galore!
PIZZA CRUST:

1, store-bought, we used cauliflower crust!

PESTO:

⅓ cup

TOMATOES:

½ cup, cherry, halved

Spero Sunflower Cream Cheese:

⅓ cup,

The Herb

:D

BASIL:

fresh leaves, to garnish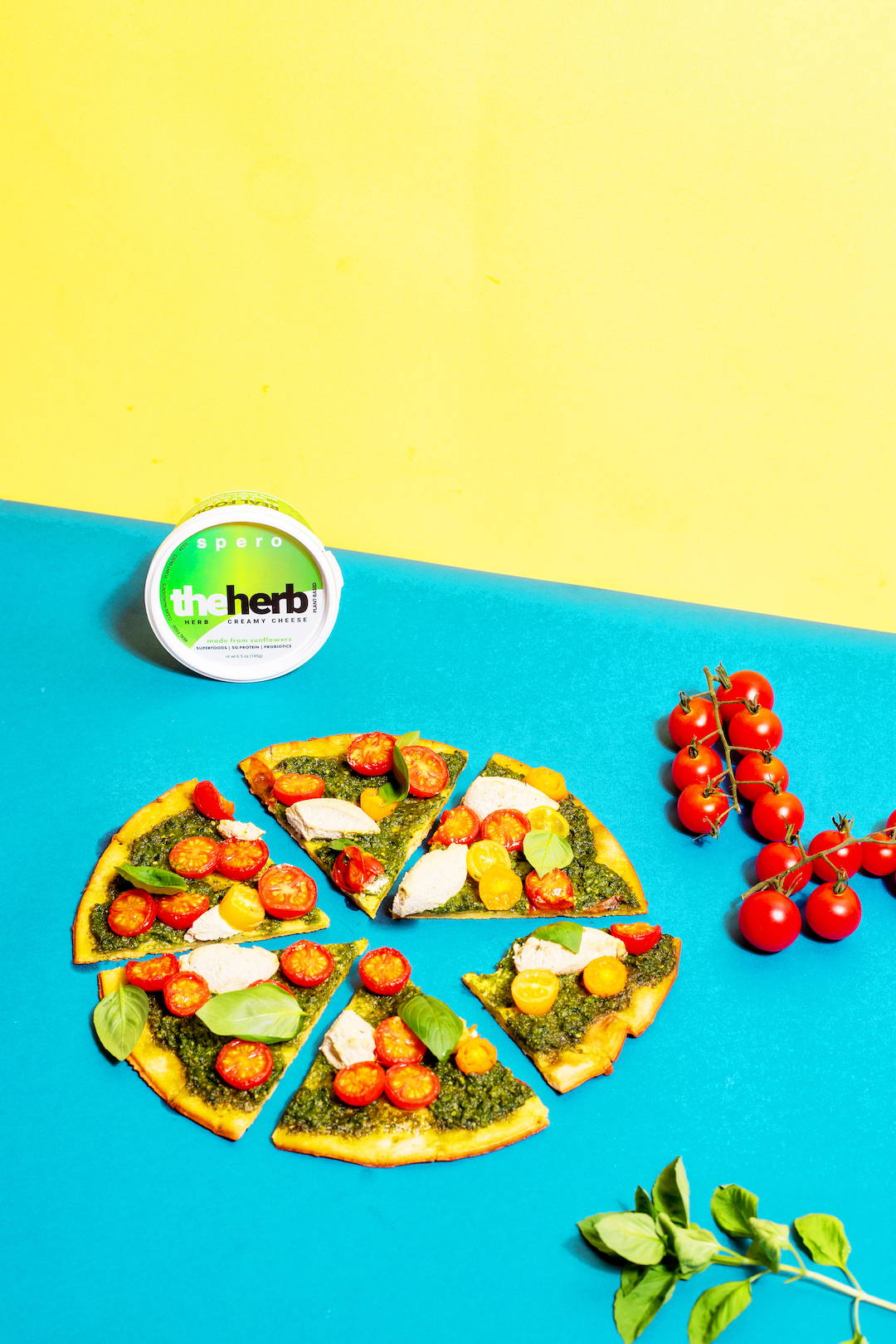 PREHEAT

oven - follow your pizza crust's temp. instructions!

SPREAD

pesto over the crust, leaving a ¼ inch border.

DOLLOP

spoonfulls of

Spero Sunflower Cream Cheese

around the pizza (the more the cheesier!) & place tomatoes around the cheese.

BAKE

it up, according to your pizza crust's instructions.

GARNISH

w/ basil when your pizza is done.

INDULGE

in your new fave herb-y, pesto-y pizza!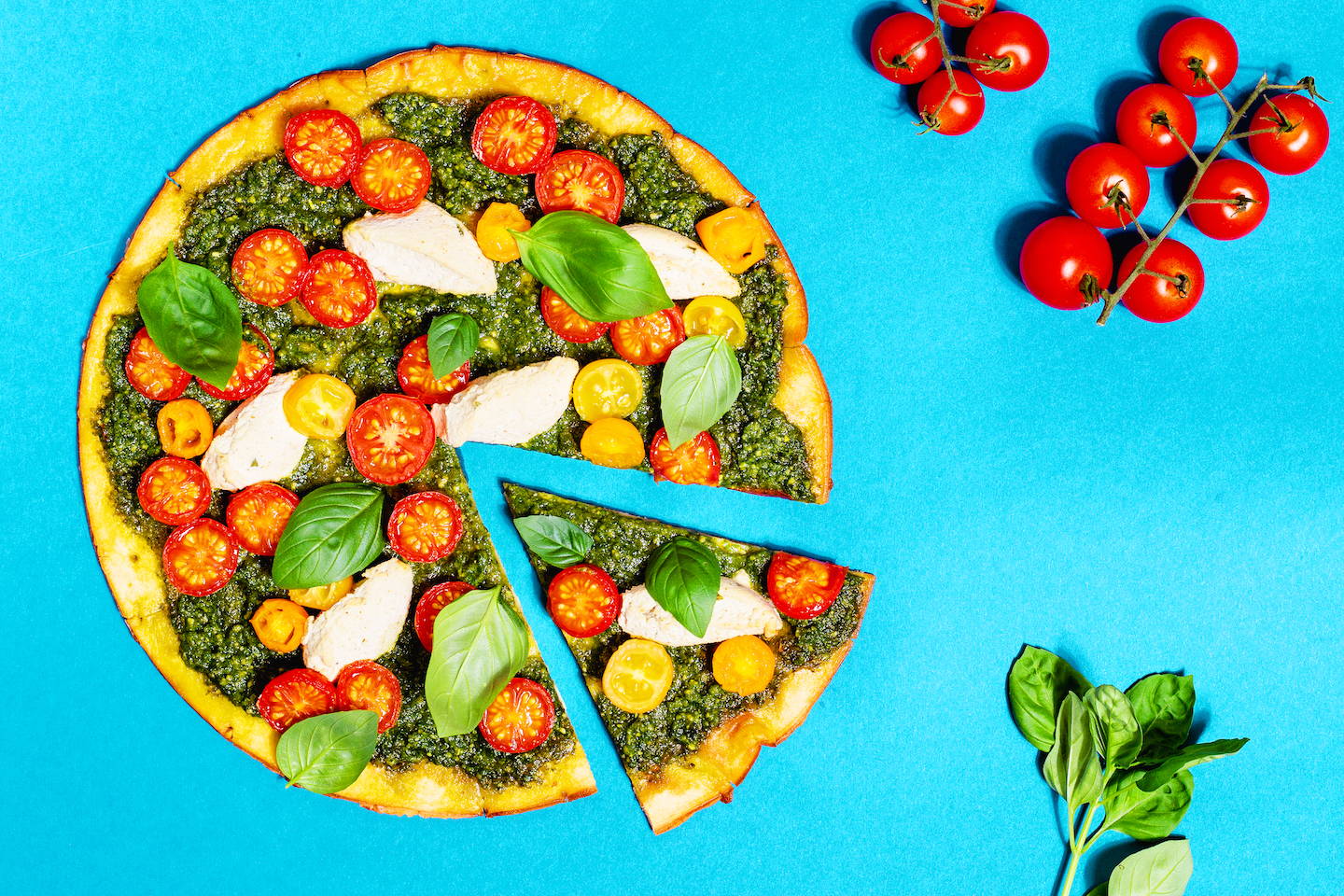 do you have a recipe to share?