Choco Croissant
flaky mouthwatering croissant with a delectable ganache filling.
PUFF PASTRY SHEETS:

1 packet, we used plant-based!
MAPLE SYRUP:

2 tbsp




PLANT-BASED MILK:

1½ tbsp

RAW CANE SUGAR:

1 tbsp, for dusting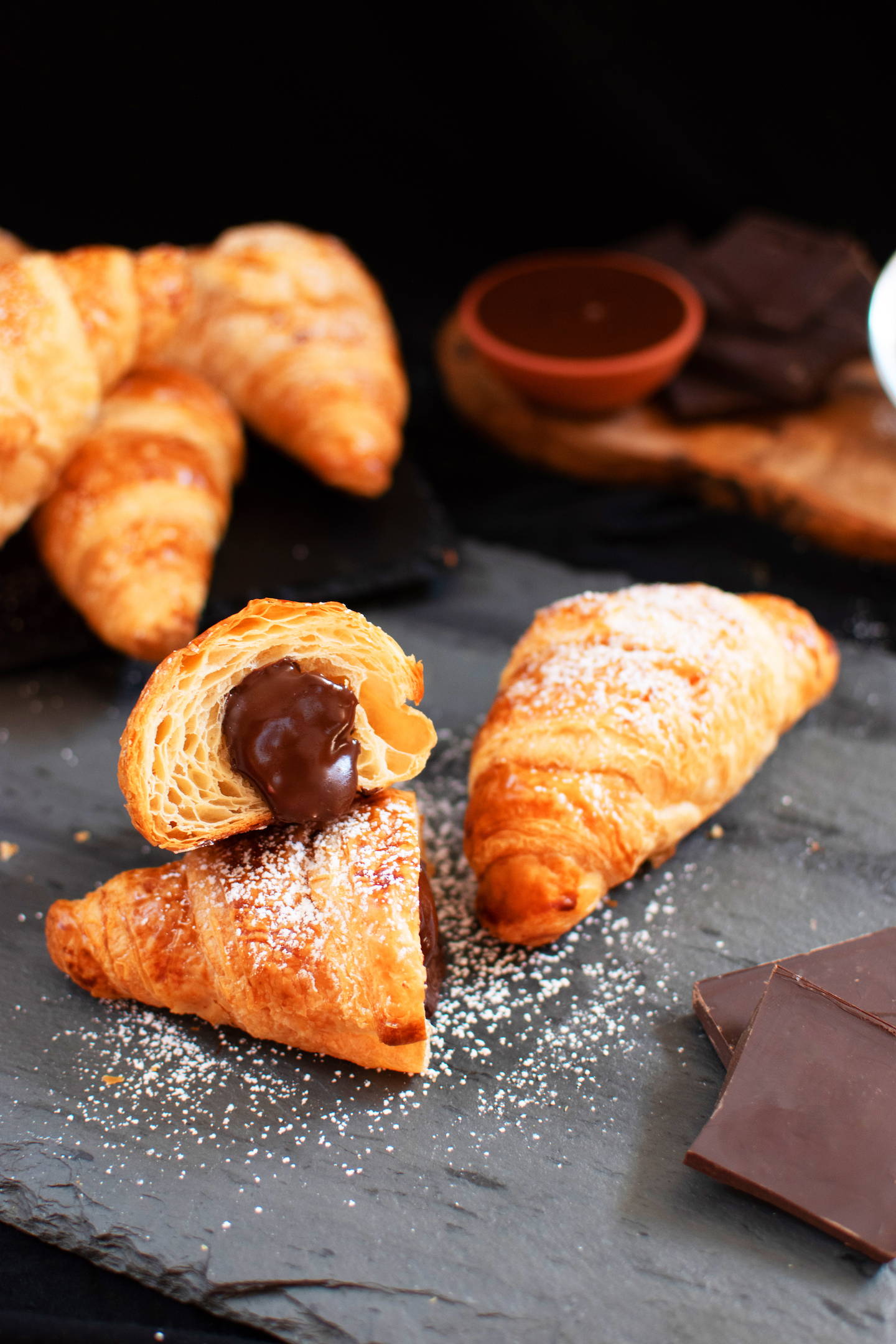 MELT

chocolate & Spero

Sunflower Cream Cheese

in a double boiler, until well-combined & smooth.

TRANSFER

to a heat-proof glass container & let cool to room temp.

COVER

w/ a lid & place in the freezer to harden, approx. 2 hours.

CUT

puff pastry sheets into 8 triangles.

HEAT

oven to 400°F.

TAKE

the chocolate ganache container out of the freezer & cut it into 12 pieces.

PLACE

a ganache at the base of each triangle & roll into a crescent.

ARRANGE

croissants onto the prepared baking sheet.

WHISK

maple syrup & plant-based milk together.

BRUSH

croissants w/ the mixture.

SPRINKLE

each croissant w/ some sugar.

BAKE

until puffed up & golden brown, 15 to 20 minutes.

INDULGE

in your new fave flaky, scrumptious croissants!
do you have a recipe to share?