Fettuccine Alfredo
al dente fettuccine smothered in creamy, cheesy alfredo sauce
serves 3-4.
BREADCRUMBS:

¼ cup, panko or other

PLANT-BASED OIL:

2 tbsp, we love avocado or EVOO

SALT:

½ tsp

GARLIC:

1 clove, grated
PASTA:

8 oz

PLANT-BASED OIL:

2 tbsp

GARLIC:

2-3 cloves

ONION:

1, diced

Spero Sunflower Cream Cheese:

1 tub, we love

The Original

or

any savory flavor

:D

CHEESE

: ¼ cup, plant-based parmesan, grated OR 2 tbsp, nutritional yeast

VEGGIE STOCK:

⅔ cup, we also love using pasta water instead

SPICES:

Salt & pepp, to taste

PARSLEY:

2 tbsp, roughly chopped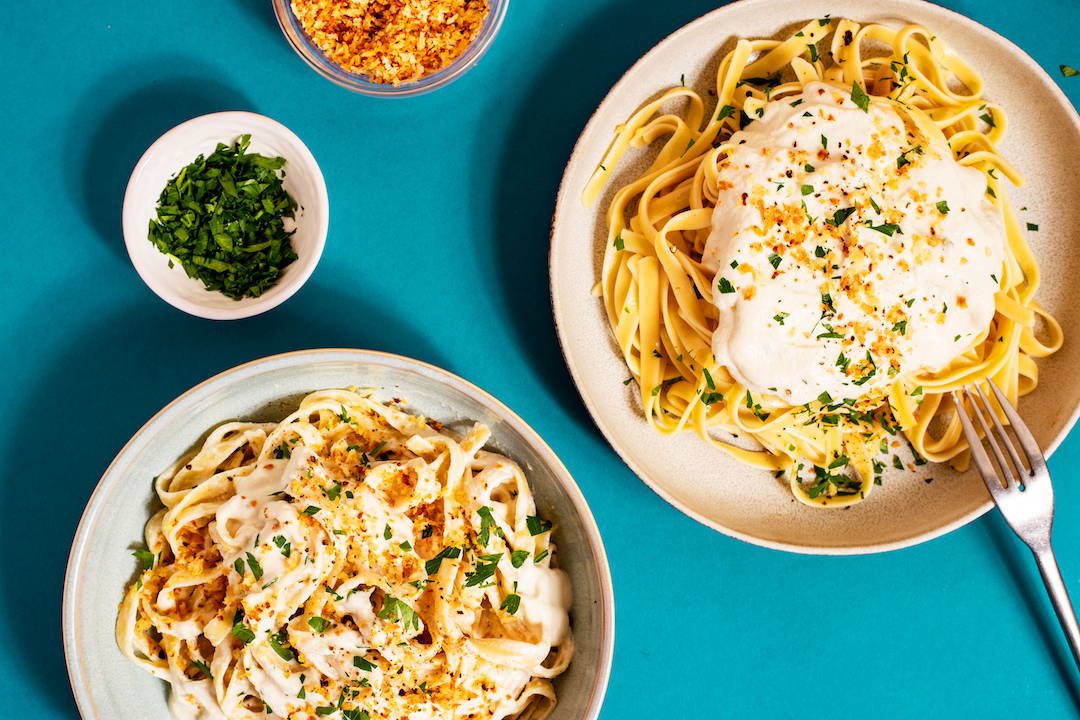 BOIL

a big pot of salted water & cook pasta.

HEAT

a medium skillet over medium-high heat. Add oil & garlic, then crumbs & salt. Stir it up & cook (stirring occasionally for 5-7 min.) until crumbs are golden. Move 'em to a bowl & wipe the skillet.

SAUTE

onion & garlic in skillet, medium heat, until translucent, 5-ish min.

BLEND

onion & garlic,

Spero Sunflower Cream Cheese

, plant-based parm, veggie stock/pasta water, & salt & pepp on high until smooooth. Taste & season as you like!

POUR

sauce back into the pan & give it some gentle, low heat while you drain the cooked pasta.

TOSS

pasta with sauce & garnish with parsley & toasted garlic breadcrumbs.

INDULGE

in your new fave creamy, cheesy alfredo fettuccine!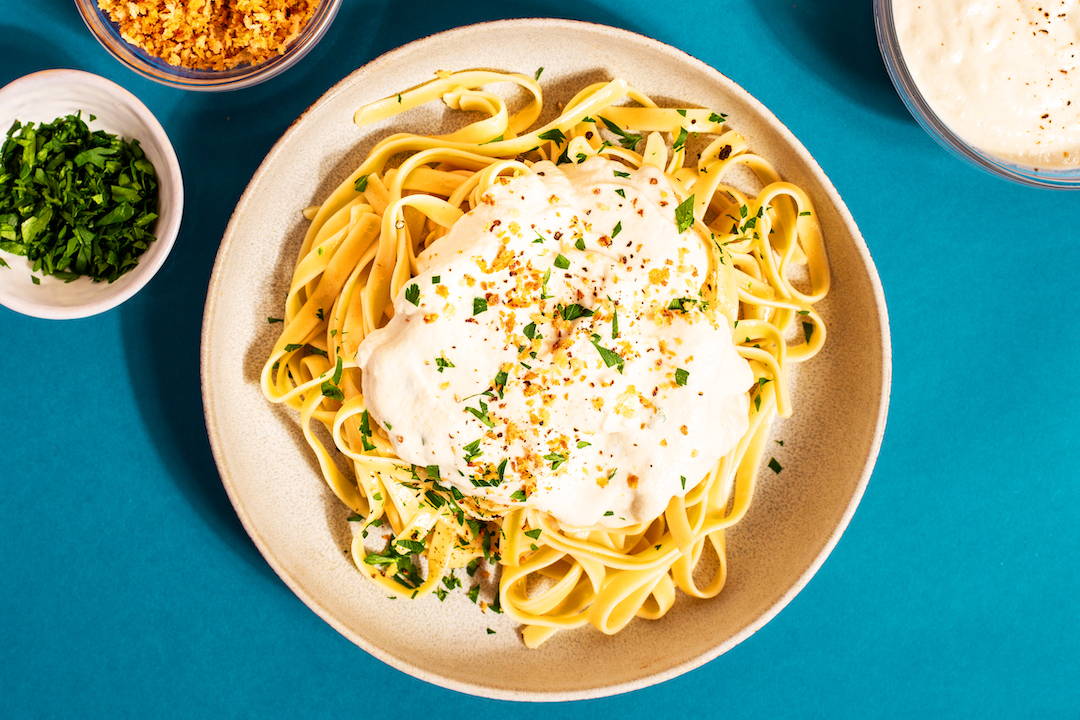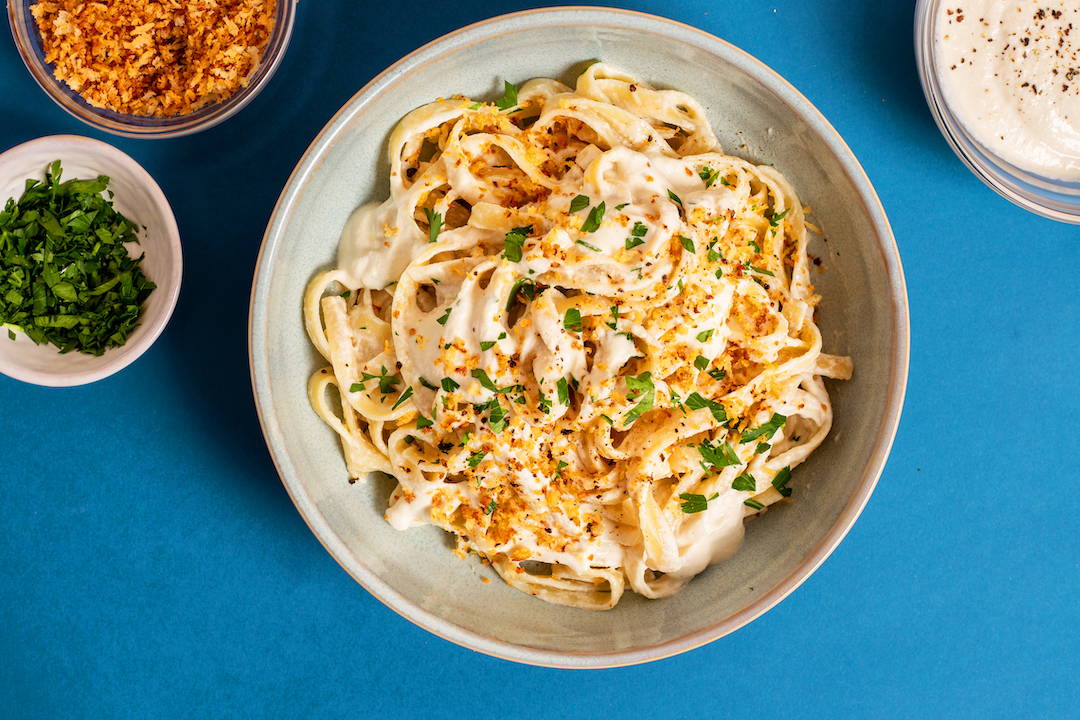 do you have a recipe to share?