Artichoke Toast
creamy, savory, delicious!
BREAD:

2 slices, we love a multigrain or sourdough!

OLIVE OIL:

½ tbsp (optional)
Spero Sunflower Cream Cheese: 2-4 tbsp, The Original :D

FRESH CHIVES:

1 tsp, finely chopped

ARTICHOKE HEARTS:

4-6, marinated, grilled, halved, & drained

RED RADISHES:

2-4, thinly sliced

CUCUMBER:

1 (small), cut into thin ribbons

BABY ARUGULA:

handful, to garnish

SALT & PEPPER,

to taste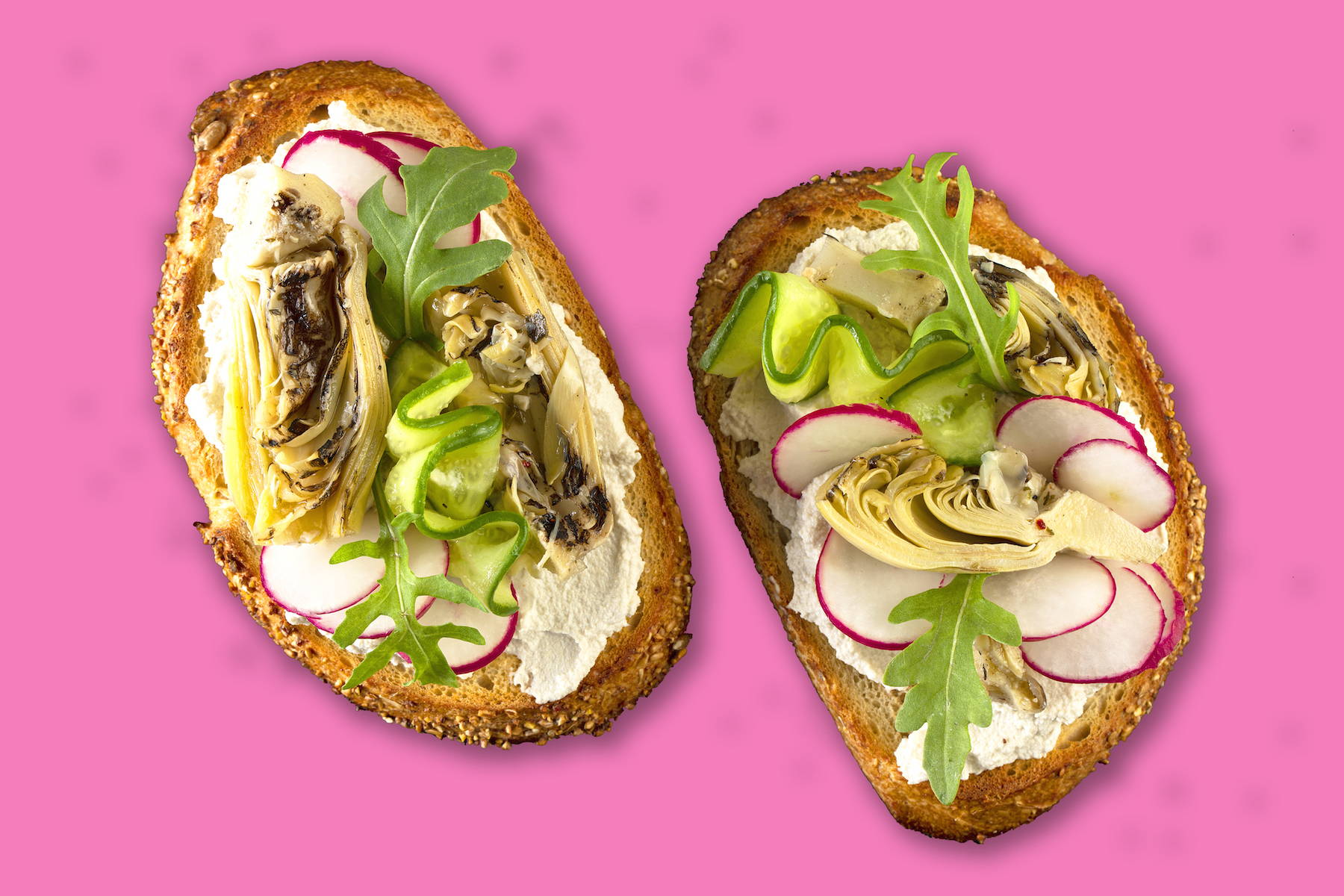 BRUSH

bread slices lightly w/ oil & toast until lightly browned. *If using a regular toaster, do not brush with oil!

SPREAD

each toasted bread slice w/ a thick layer of

Spero Sunflower Cream Cheese

(the cheesier the better!) & sprinkle w/ chopped chives.

ARRANGE

2 artichoke hearts on top of each slice & garnish w/ radishes, cucumbers, & arugula.

INDULGE

in this creamy, crunchy, savory toast!
do you have a recipe to share?