PB Sandwich
bread layered with peanut butter & strawberry cream cheese serves 2.
BREAD:
4 slices, we love an organic whole grain or white!
STRAWBERRIES:
1/4 cup, fresh (or swap with your favorite berry!)
PEANUT BUTTER:
1/4 cup, or your favorite nut butter!
Spero Sunflower Cream Cheese:
1 tub, we love using
The Strawberry
:D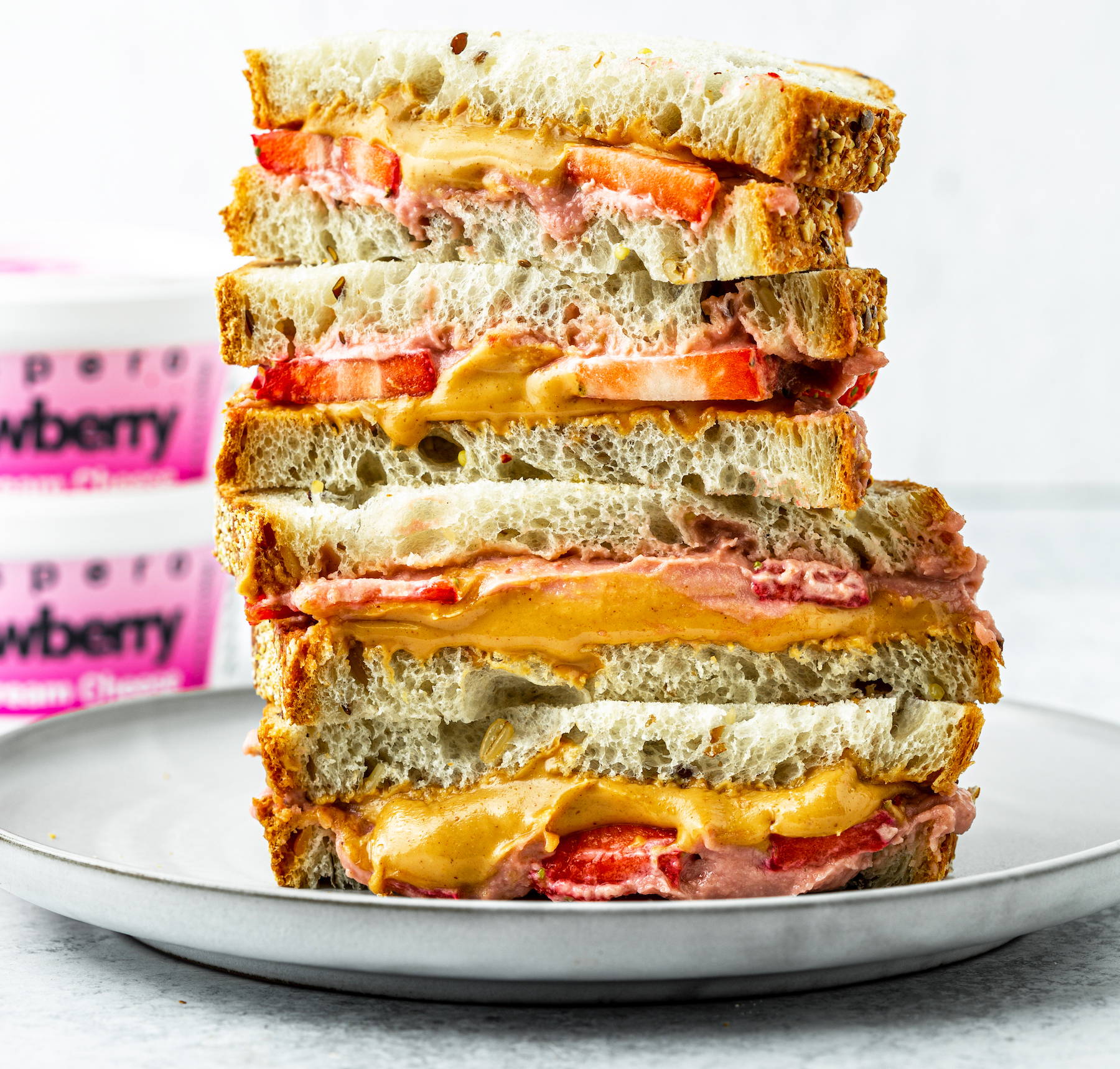 SPREAD a thick layer (the cheesier the better!) of Spero Sunflower Cream Cheesein on 2 slices of bread & top with fresh slices of strawberries.
SPREAD a generous layer of peanut butter on the other two slices of bread.
PLACE the slices with peanut butter on top of the slices with cream cheese and strawberries, and press together to create a sandwich.
SERVE immediately and enjoy!
INDULGE in the most satisfying pb sandwich!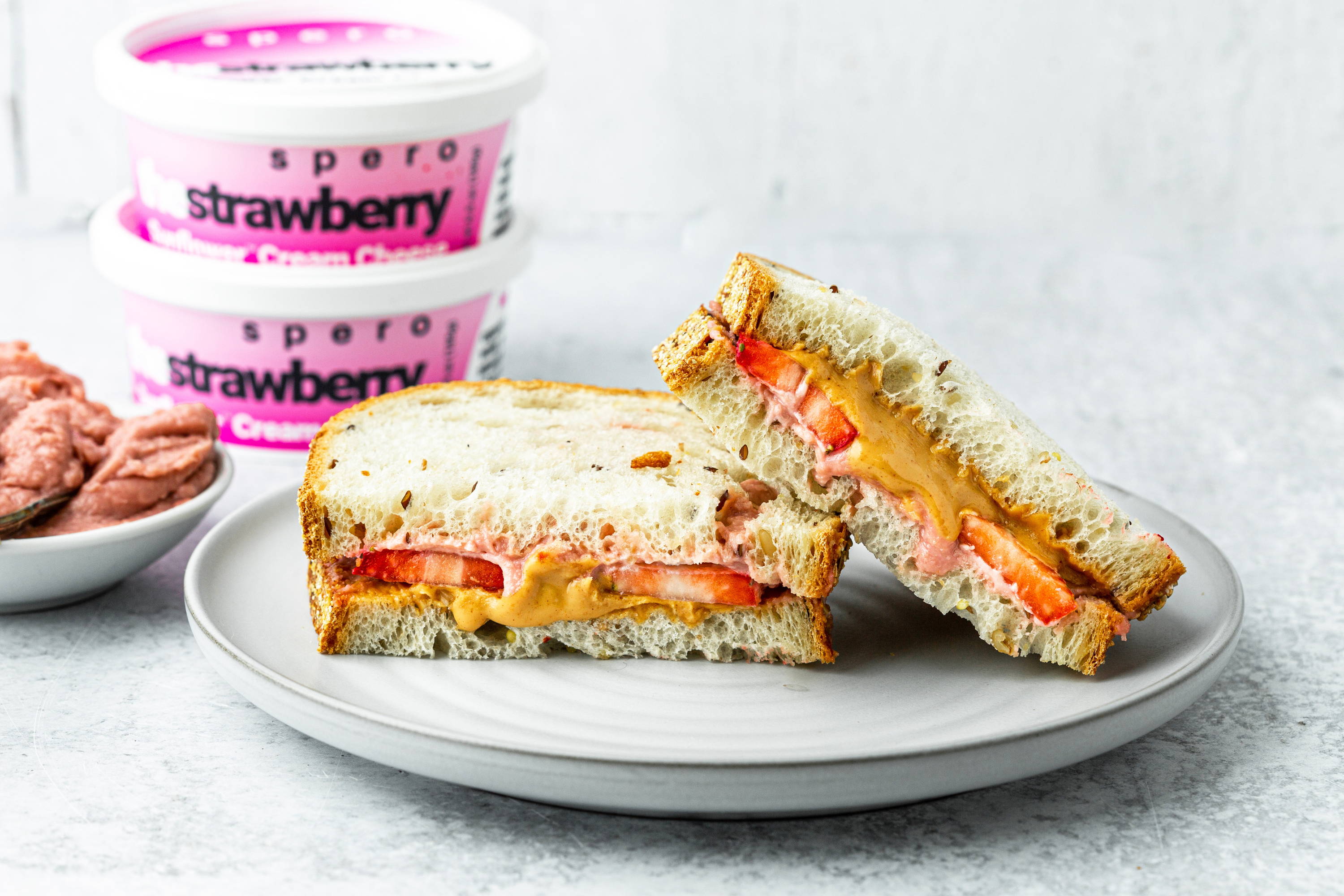 do you have a recipe to share?