"Crab" Rangoon
plant-based "crab" rangoon
crispy wonton puffs are bursting with a creamy sea-inspired filling
DULSE/DRIED SEAWEED

: 2 tsp


GARLIC

: 1 clove

ARTICHOKE HEARTS

: ½ cup, drained
Spero Sunflower Cream Cheese

:

⅔ cup, The Original :D


SCALLIONS

: ¼ cup, chopped

WONTON WRAPPERS

: 16, we used plant-based!

OIL

: ¼ cup, for frying, we love avocado or EVOO!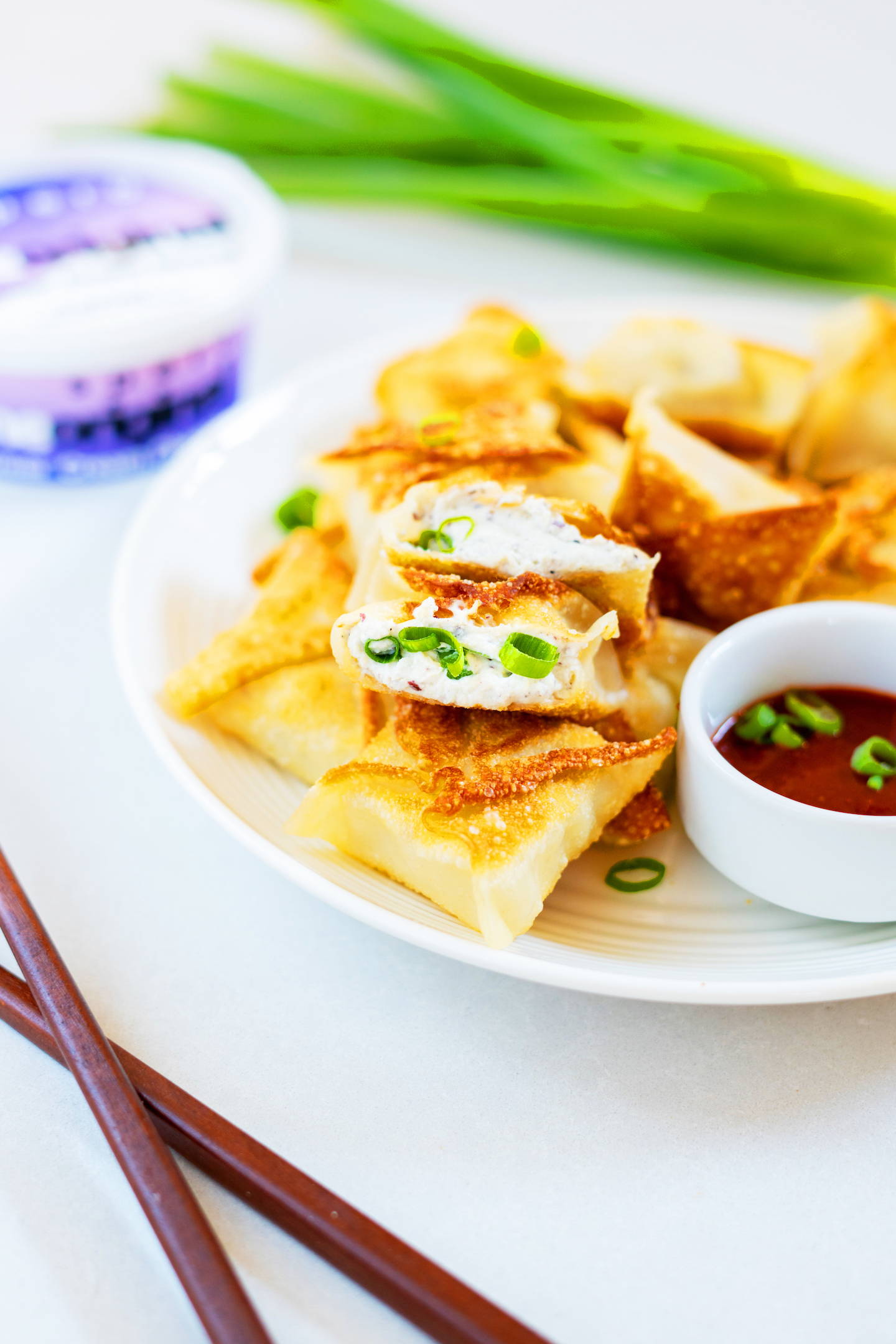 SQUEEZE

artichoke hearts between 2 paper towels - remove as much water as possible!


PULSE

dulse, garlic, & artichoke hearts a few times in a food processor to finely chop.

MIX

w/ Spero Sunflower Cream Cheese.

STIR

in 3 tbsp scallions.

SET

a small bowl of water on the counter.

LAY

wonton wrappers on a clean surface.

SPOON

approx. 2 tsp cheese mixture Spero mixture in the center of each wonton wrapper.

DIP

a fingertip in the bowl of water & gently run it around the perimeter of the wrapper to wet the edges.

FOLD

corners into the center to envelop the filling, sealing the edges together by gently pinching.

HEAT

oil over medium-high heat in a large pan.

ADD

wontons to pan (in batches, if needed!), cook 2-3 min. per side, then remove to a paper towel lined plate.

SERVE

wontons with your favorite dipping sauce & garnish with remaining scallions.

INDULGE

in your new fave crispy, creamy, oh-so-satisfying "crab" rangoon!
do you have a recipe to share?